Inventionland®Education Awarded Project of Distinction for Innovation Labs®
Inventionland®Education worked with the $51 million Berkshire Local Schools new preK-12 campus project to create thirteen immersive, age-appropriate maker spaces and Innovation Labs® as an integral part of their larger overall construction project.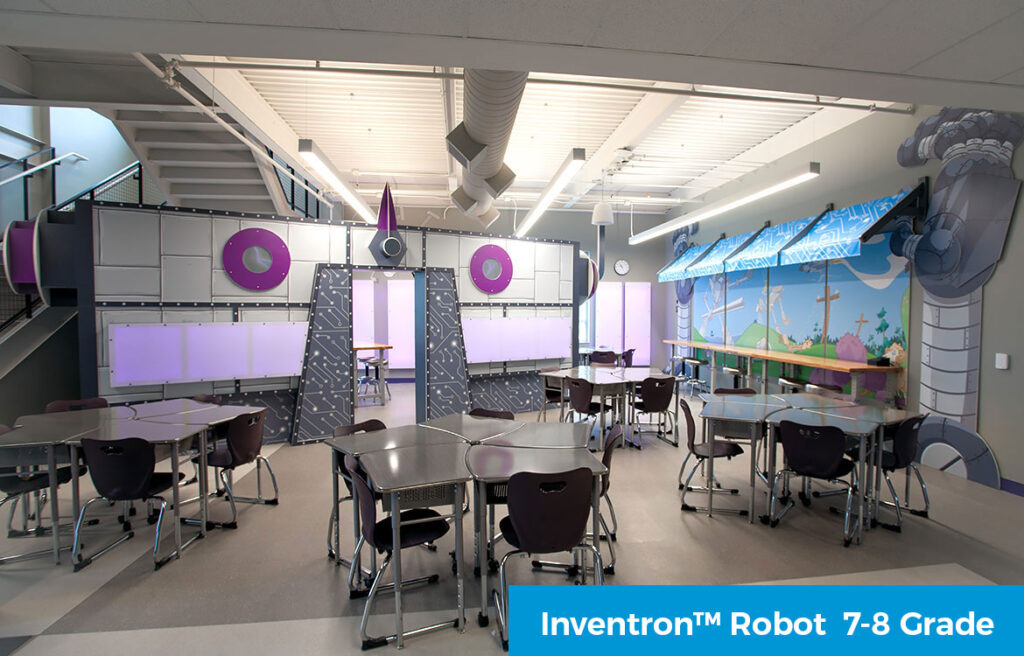 This includes Creativity Cabin locker cubbies for PreK and kindergarten students, Inventalot™ Castles, with its own slide for first and second grade students, and Chipper's™ Treehouse for third and fourth graders.
In addition, the team developed Discover™ Pirate Ships for fifth and sixth grade maker spaces, Inventron™ Robot spaces for seventh and eighth graders, and high school Innovation Labs® utilizing a Sci-fi/Space Fantasy theme, with modern wall art and dry-erase light panels.
According to Berkshire Local Schools Superintendent John Stoddard, "The concept behind the maker spaces and Innovation Labs® tied in perfectly with our project-based learning approach. We want our learners to understand how the ideas we teach work, instead of just memorizing and repeating facts. And we want to inspire innovation, new thinking, and creativity through spaces, as well as concepts."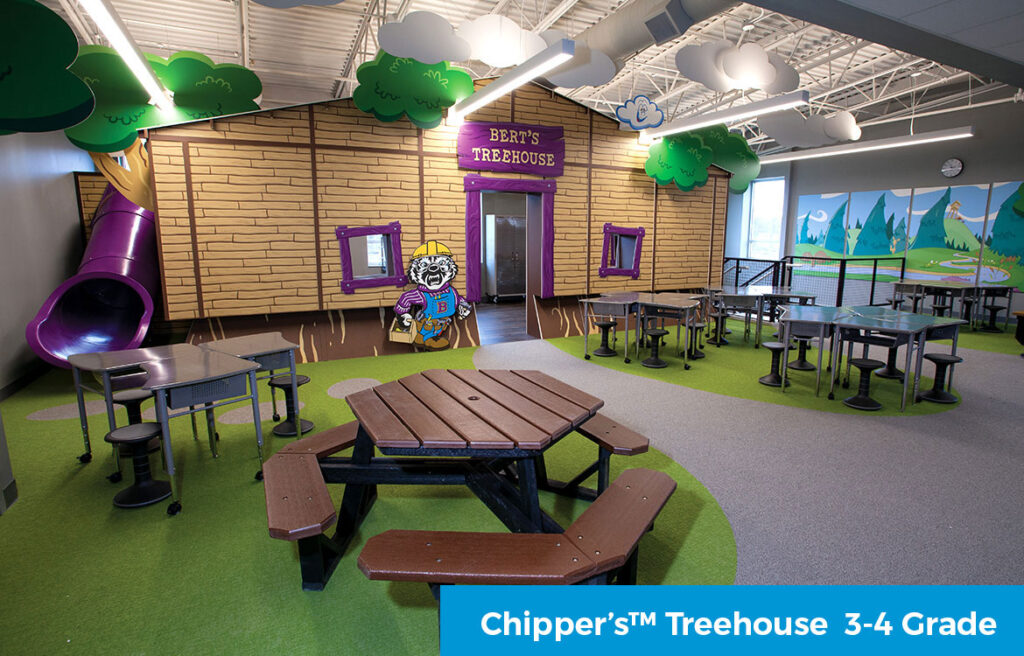 Stoddard and Inventionland®Education also believe the spaces will help to develop the skills that today's employers want, such as problem-solving, collaboration, presentation skills, and creative solutions to problems.