Innovating Education ™: We create award-winning STEM Ecosystems
With Inventionland's Innovation Labs®, professional development, and innovative Applied STEM Curriculum, schools now have all the tools they need to impact every student with the skills necessary to succeed in the classroom and beyond.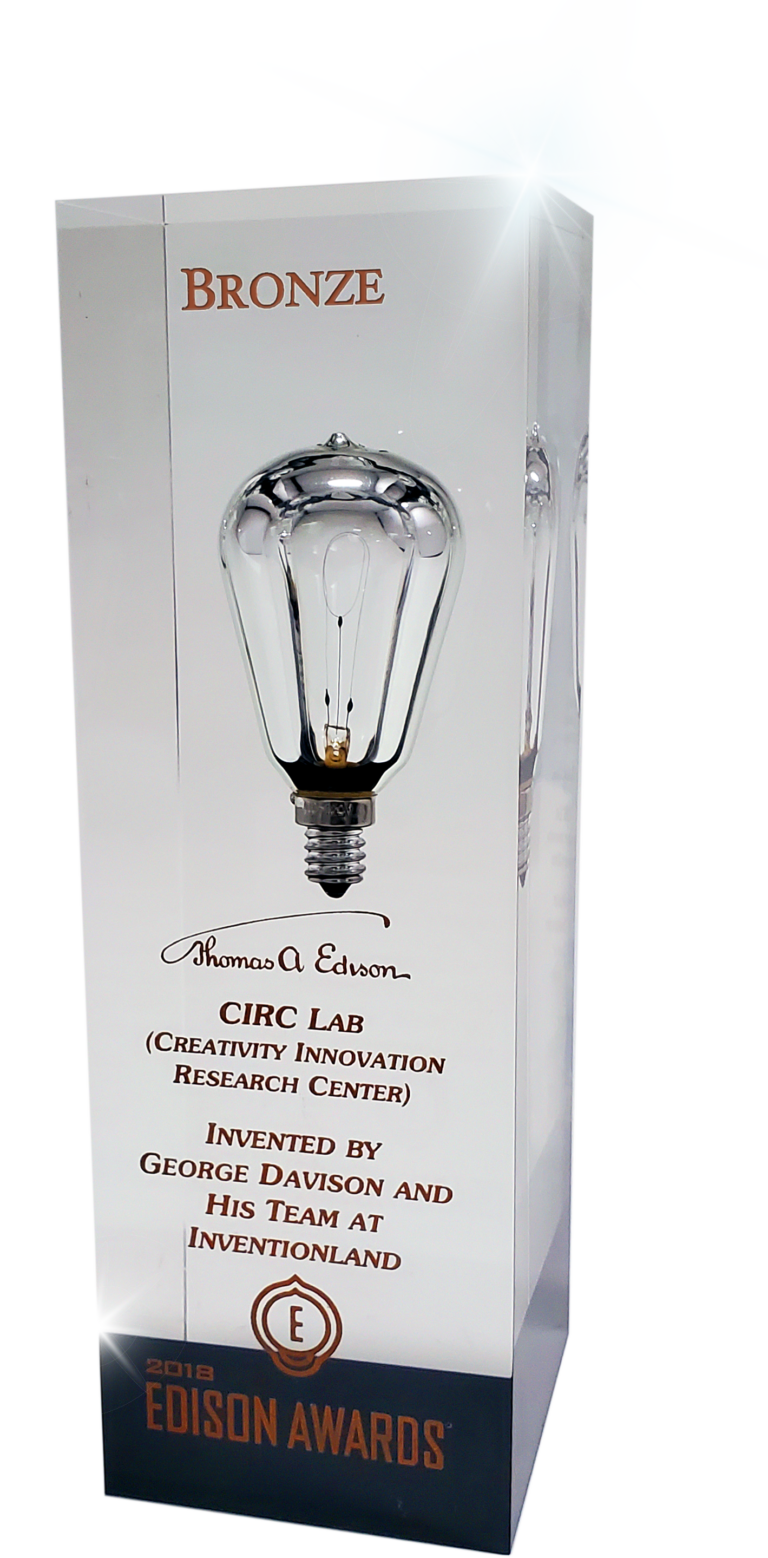 Our Products and Services Actively Inspire Creativity and Develop Problem-Solving Skills
What Teachers, Administrators and Students Are Saying About our Innovation Labs®, Professional Development, and Applied STEM Curriculum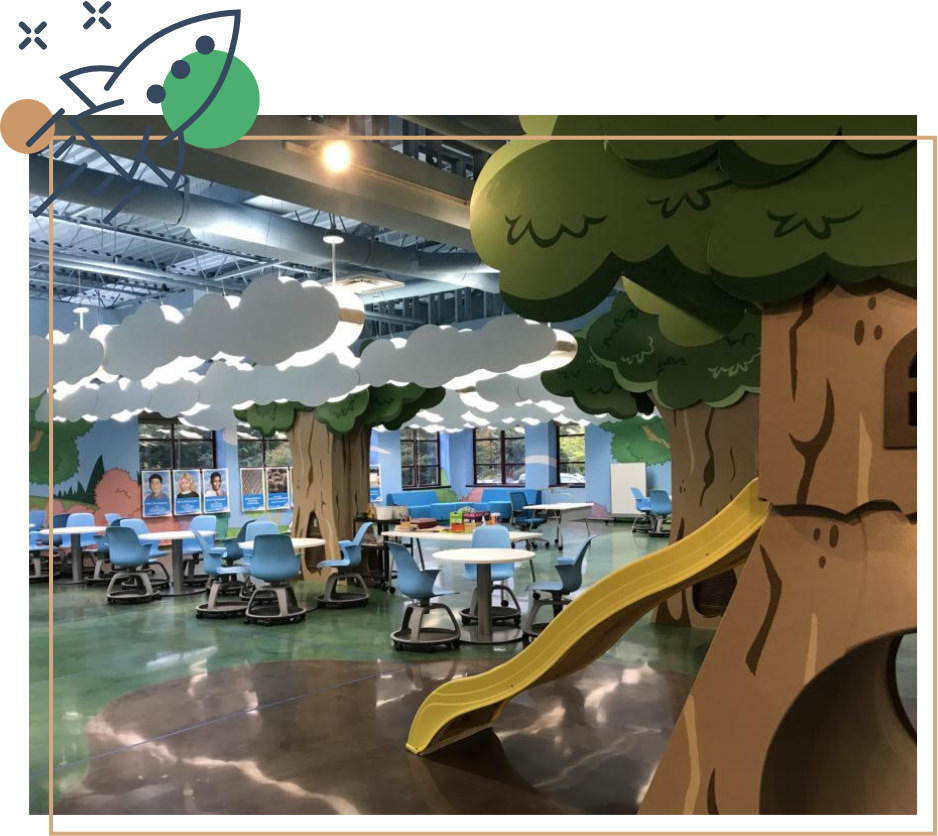 Innovation Labs® Design Services
Inspire student creativity and engagement when you transform classrooms into imaginative, stimulating spaces with our award winning Innovation Labs® Design Services.
With a full line of Innovation Labs, schools can choose from various design elements to turn spaces into immersive educational environments. From treehouses to pirate ships, we help you reinvent your space to foster creativity and team work and can work directly with your staff using the space to design it accordingly.
Professional Development
Confident teachers foster confidence in students. Our professional learning programs are designed to give teachers the tools they need to empower both students and themselves.
From single and multi-day intensive professional development courses to half-day workshops, teachers can earn state teacher continued ed credits, and even become trainers for their district and state ESA.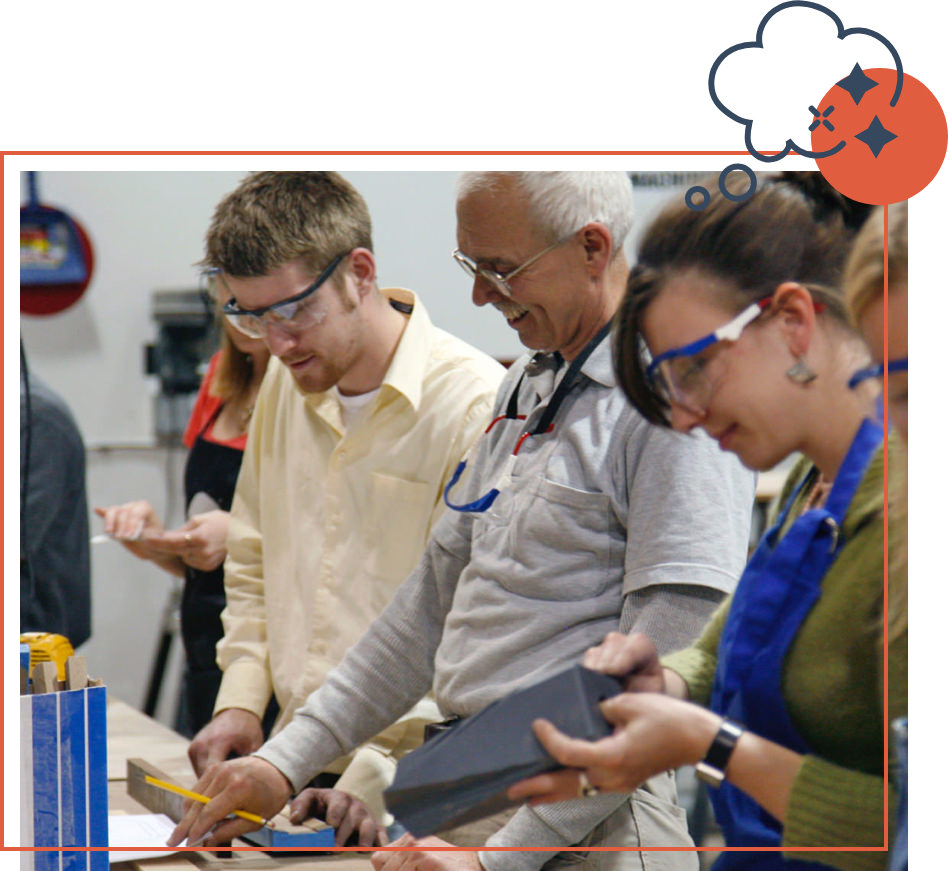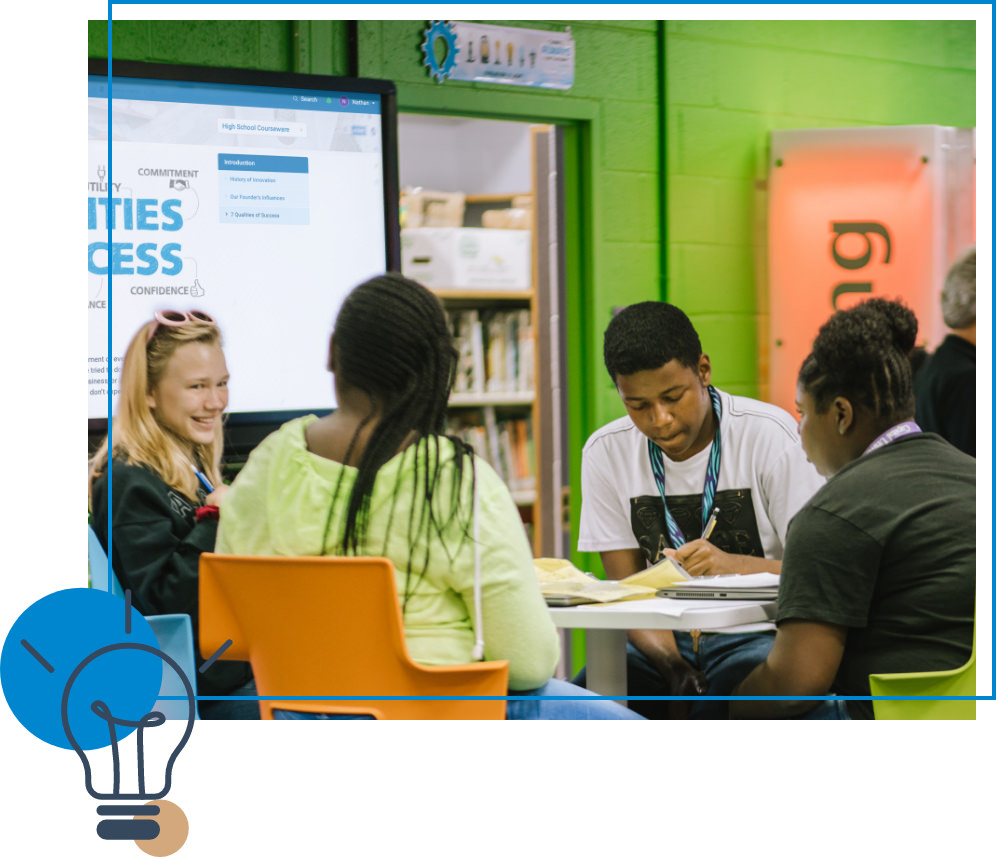 Applied STEM Innovation Curriculum & Courseware
Inventionland® Education is powered by our 30-year history of creating innovative solutions for industry and helping corporations turn ideas into actual products. Our student-directed curriculum follows a real-world proven 9-step method that takes student ideas from concept to working model to the business pitch.
Teachers can easily use the curriculum in an in-class or remote environment and do not need to have previous ideation experience. All that's needed is an inquiring mind, observation, and an ability to think about making on a personal level.
Our courses are designed for cross-discipline, interactive learning to inspire and build confidence in students from diverse backgrounds and abilities. They are aligned to state and national standards and are highly flexible to meet various grades, schedules, and delivery models. We offer support for teachers with PD, email and live chat.
Award-winning Courseware and Innovation Labs®

Meet Tomorrow's Leaders in Business and Government
Invention Contests are the capstone event at the end our applied STEM innovation course. Student teams present to a panel of judges and advance to the finals at our world headquarters in Pittsburgh. Teams can present in-person or virtually.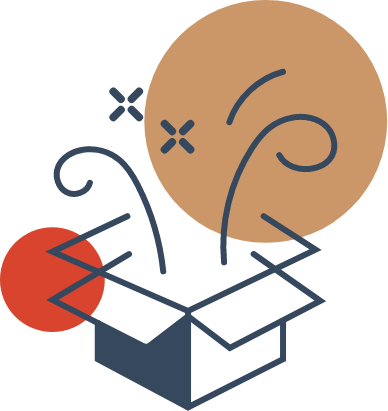 Charts, posters, maker kits and maker boxes. We make it easy for you to get your students to see, touch and learn by doing.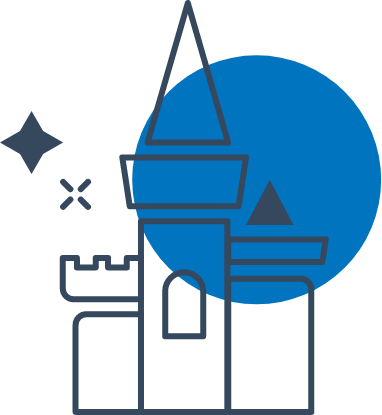 Interested in taking a peek inside our 61,000 square foot immersive environment, known as America's largest invention factory?
George Davison, Founder & CEO
See how Inventionland is preparing the innovators and inventors of the future.
Our Founder used his background and experience to create a course where students can flourish
Today, George hosts an Emmy nominated television show called Tomorrow's World Today on the Discovery Channel and the Science Channel. It features stories from corporate and government innovation labs showing the products and jobs of the future.
Designed an Innovation Lab that won the first ever Edison Award in education and featured in The Wall Street Journal.
Host of "The Innovators" podcast designed for high school audiences, where he interviews executives in government and business about what they did in their youth to become successful.
Holding over 40 patents and trademarks, his innovations have been in thousands of retail and online stores for over 30 years.
Author of several books including The Adventures of Chipper Cloud, The World's First Inventionland, and The Inventsons comic books.
Keynote speaker for Carnegie Mellon University and other institutions.
Designed and built Inventionland, recognized globally as The World's Most Creative Workplace.
We believe every person is born with the potential to be Brilliant.
We know this because we've helped thousands of inventors from all walks of life bring their product ideas to market.
At Inventionland Education, we believe the world is full of incredibly creative, intelligent, and innovative people… even if many of them don't know it yet. We exist to provide the next generation with the right tools to succeed as innovators and inventors. We exist to support teachers as they prepare the next generation of innovators and inventors.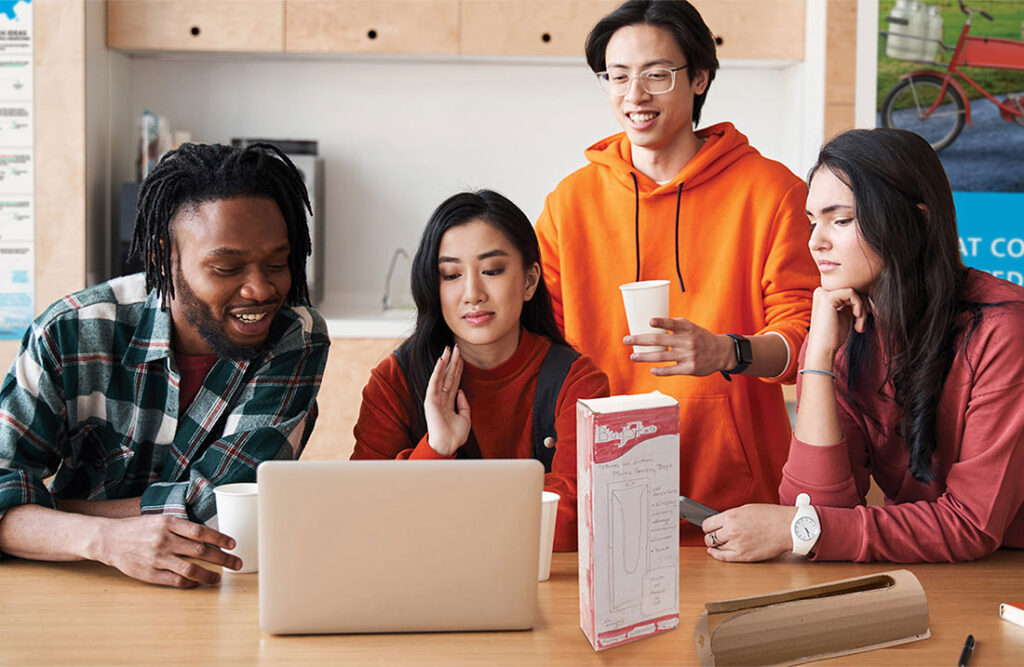 Leverage your Stimulus Funding
Use ESSER or EANS funds for your district or school to transform underutilized spaces or new rooms into immersive Innovation Labs® from Inventionland Education.
We also offer a wide variety of professional development options for your teachers, as well as our K12 Innovation Curriculum. 
We're here to help every step of the way.
Inventionland Education and Tomorrow's World Today Partner to Bring the Latest Innovation Content, and Crucial Teacher and Student Resources
Hear from industry leaders on what they're looking for in their next generation of workers.
Hear exclusive Podcasts with television host George Davison.
Gain access to leaders in engineering, design, packaging, marketing and much more as we explore what it's really like to work in innovative STEAM careers.
Making a Difference, One Student at a Time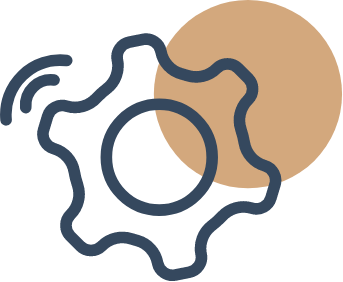 Ready to be the catalyst that unleashes the creators within?
Stay on the Cutting Edge with Our Blog
Trusted by School Districts to Actively Inspire Creativity and Develop Problem-Solving Skills