Teacher resources and manipulatives to guide students through the art of inventing, making and storytelling.
Our educational products are intentionally designed to allow students to see, touch and learn by doing, completely altering engagement within the classroom or makerspace.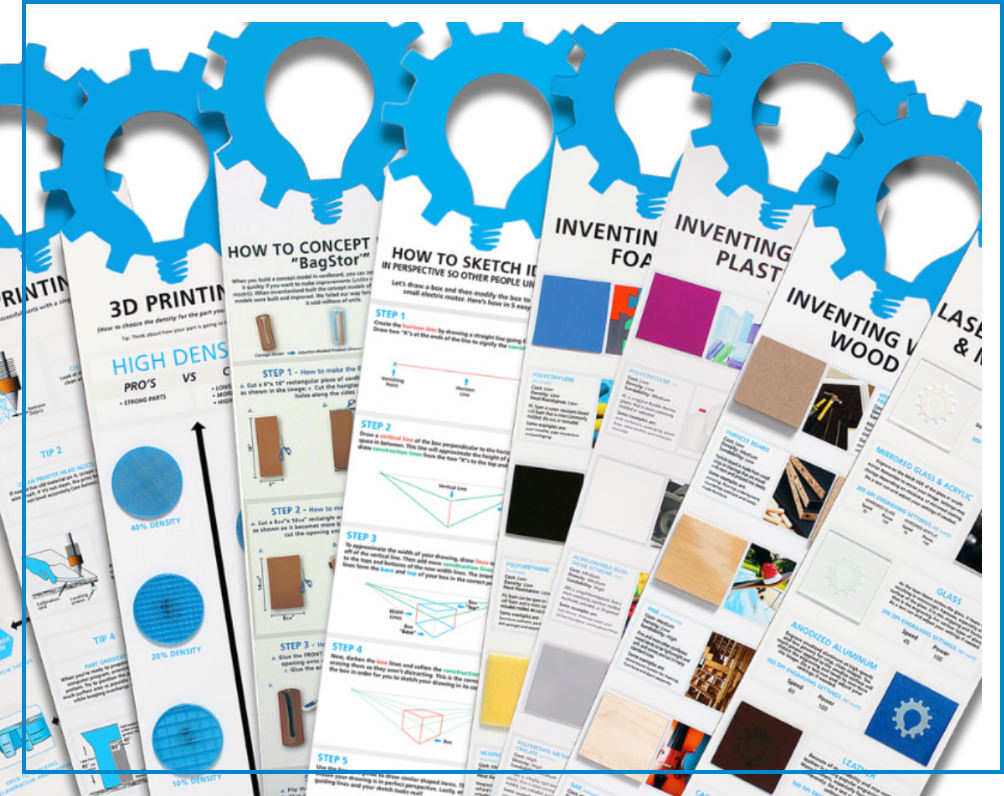 MakerCharts® break down complex concepts like 3D Printing, Vinyl Cutting, Laser Cutting and Prototyping into simple terms students and teachers can apply. Designed to hang on classroom walls, they are reliable reference points for teachers to continue the learning experience for students.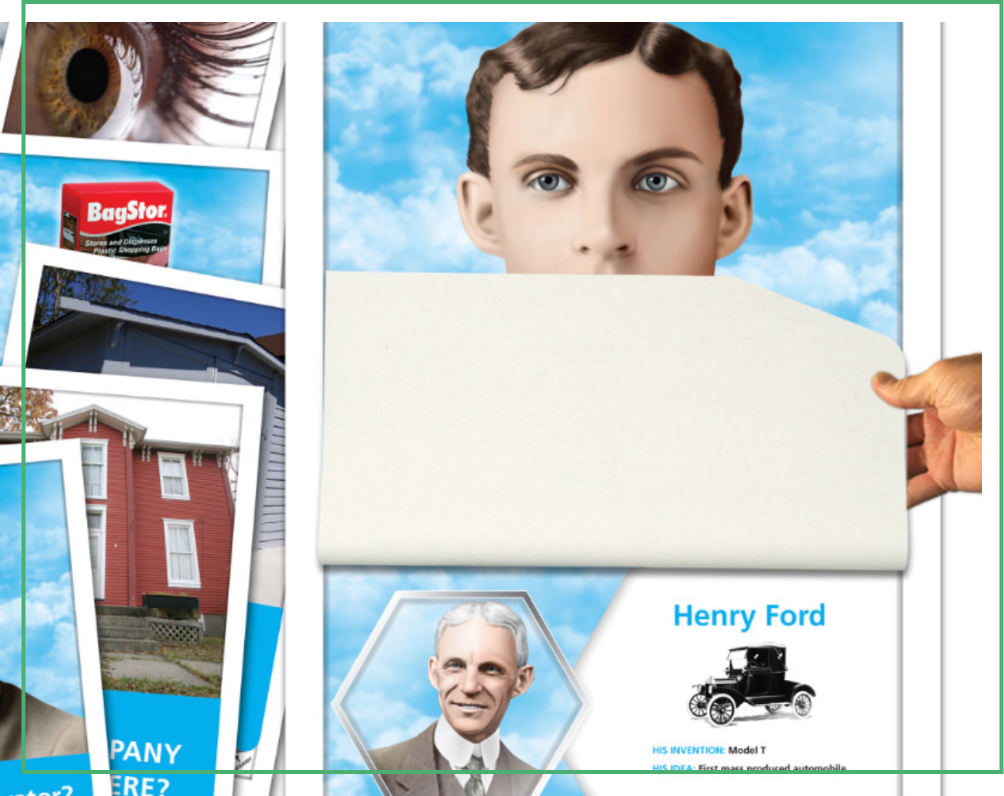 We've designed a series of posters that aren't always what they appear. Each poster shows a person or business in their early years; when the flap is lifted it reveals what they became. Peek-A-Boo Posters demonstrate to students that they can achieve their goals in life, regardless of where they started from.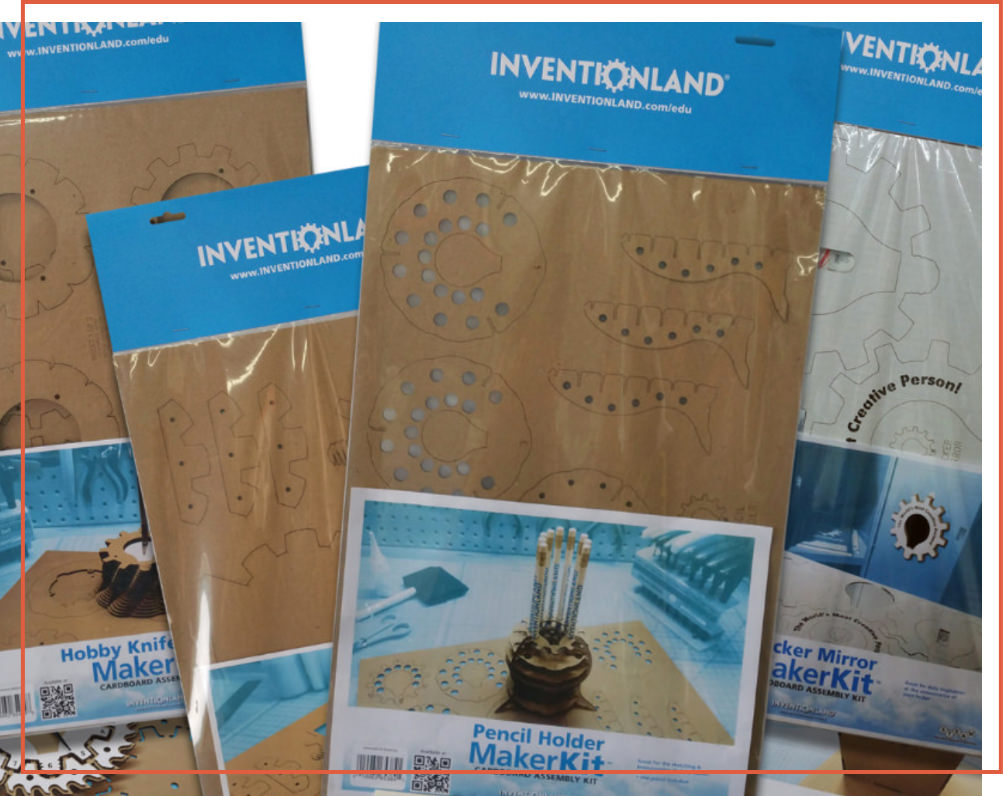 Cardboard 2D materials that are pre-cut using a laser cutter. Students can transform the material from a 2D flat object to a 3D functional object like a pencil holder, clock or locker mirror. When teaching the concepts in engineering, design and more, MakerKits are budget-friendly visual reminders of our course fundamentals.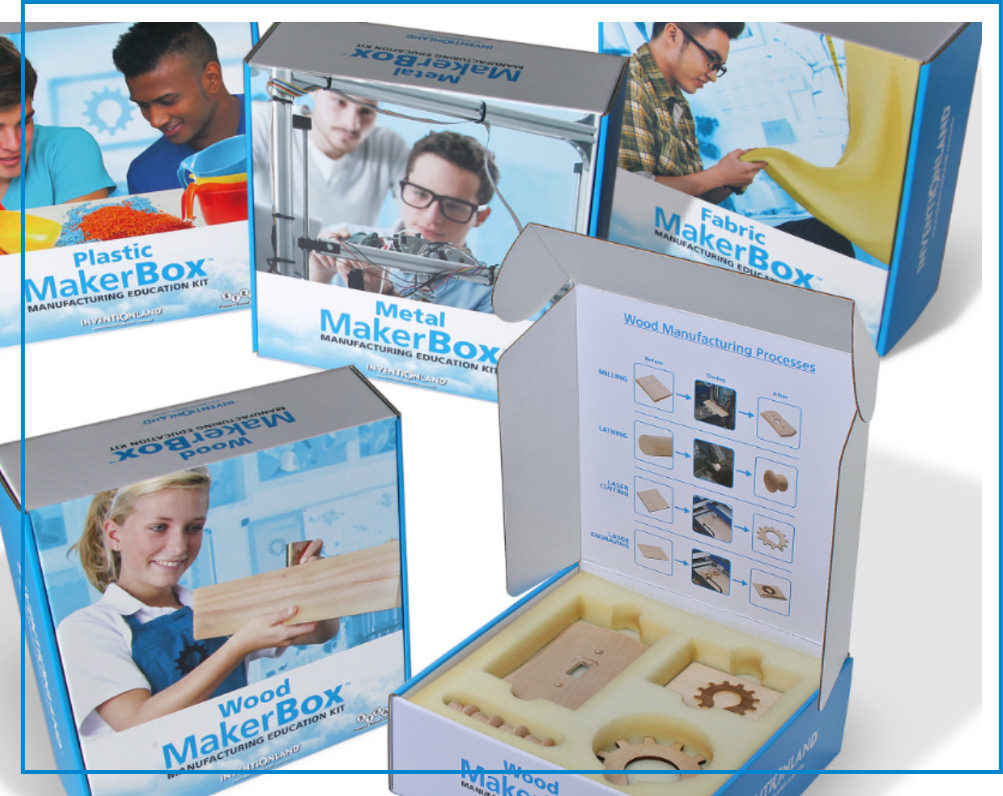 Students get an in-depth, step-by-step look at the manufacturing process of four different materials. Each kit is accompanied with interactive QR codes that link to videos so students can watch each metal, fabric, wood and plastic manufacturing process unfold before their eyes. MakerBoxes also promote active cross-curriculum learning and career readiness.
Contact us for a free consultation!
We'd be happy to discuss ways to transform your classroom into an active, sensory-driven experience.