At Inventionland® Education, We Take Professional Development to New Heights!
From our immersive, 3-day professional development program to topical workshops to custom training, our goal is to empower teachers with the hands-on knowledge, experience and confidence they need to prepare the innovators and inventors of the future. 
Just as we do for students, we offer fun, hands-on experiences to inspire creativity, teamwork and a growth mindset in teachers.
Teachers using our curriculum may also see problems in need of better solutions. Our professional development courses and workshops offer teachers a safe space to explore Inventionland's proven 9-Step Method turning their own ideas into innovations and inventions, so they can in turn encourage their own students to do the same.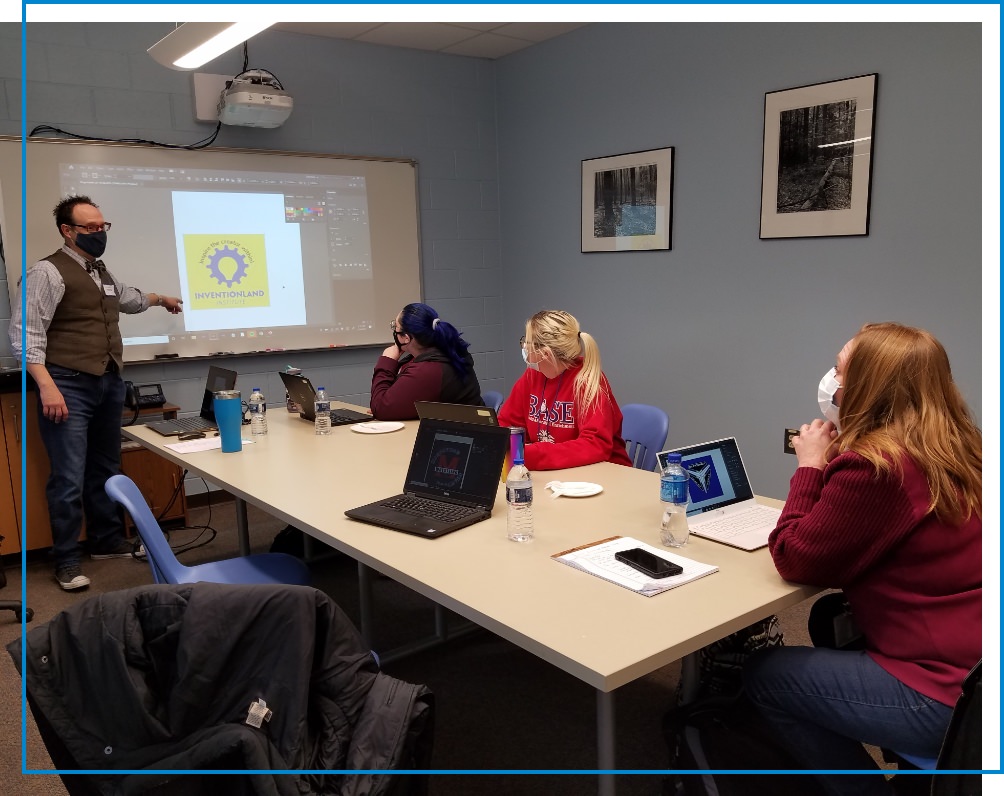 This intensive, 3-day professional development course allows teachers to experience the Innovation courseware from a student's perspective.
Journey through the course as a student, including coming up with their own problem, solution, product pitch and invention
Gain hands-on experience, and confidence, with the 9-Step Method and the ABC's of Storytelling
Receive training of the Inventionland Education curriculum and courseware, online portal and student progress tracking
Opportunities for instituting a train-the-trainer model within your district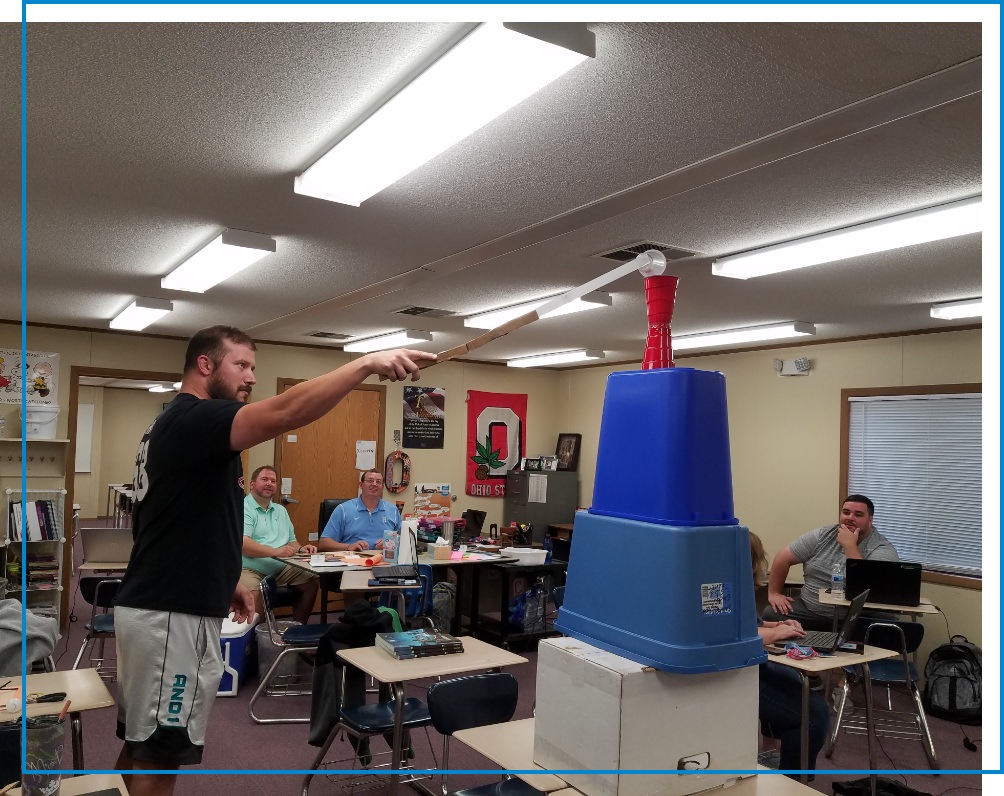 We're proud to offer a wide variety of workshops to help teachers gain hands-on experience and confidence with Maker Space tools.
3D Printers, Laser Cutters, CNC Milling Machines, Vinyl Cutters and more
Prototyping with Cardboard
Prototyping with Blue Foam
Mold with Silicone
Logo/Package Design
Video Production
Stop Motion
Molding and Casting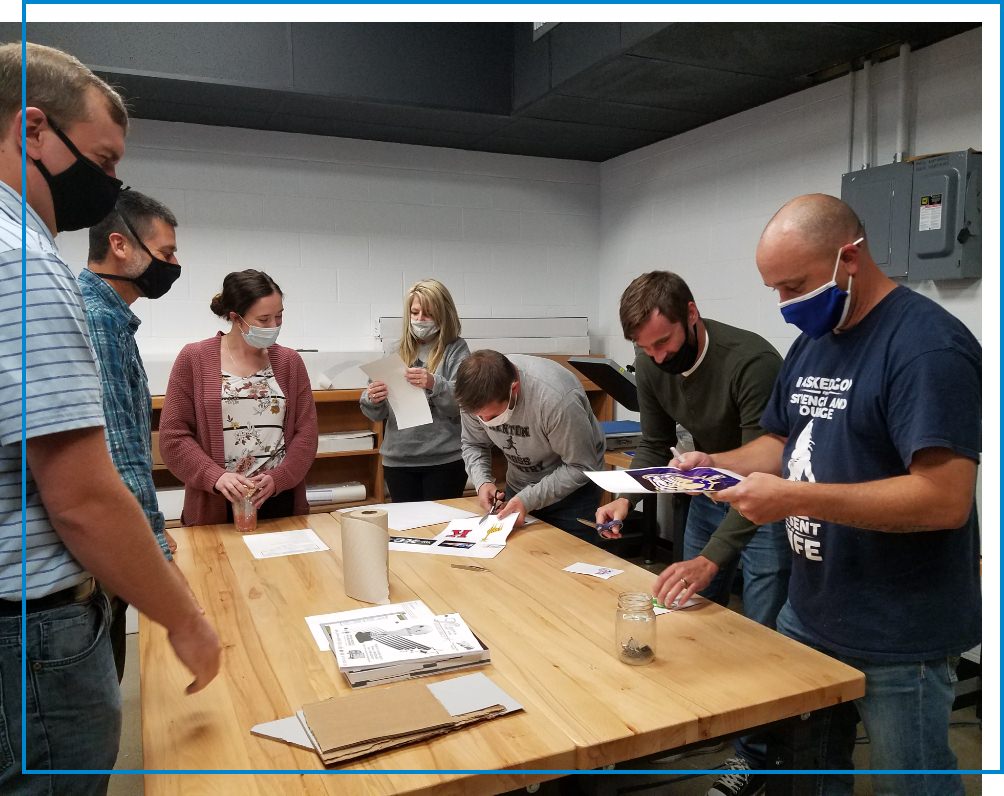 Thinking outside the box? Call us to discuss your needs and we look forward to making it happen.
Onsite training at Inventionland Education
Virtual training
Half-day or full-day options
Back-to-school refresher trainings
And SO much more!
Download our Latest Professional Development Catalog
Find out about our:
3-day Maker Technology Program
STEM Day of Innovation
3D Printing
Vinyl Cutting
Laser Cutting
Plasma Cutting
Electronic Kits
Rasberry PI and Arduino

Stop-motion Animation
Prototying with Cardboard
Video Production
Logo and Package Design
Prototying with Blue Foam
Working with Silicone
Custom Workshops

We really enjoyed these last 3 days! This type of online teacher/student program is so great for our students to experience, build their creativity, find their inner confidence, and understand the business aspect of our ever-changing world."
Amanda Dyer
Grade 3-6 STEM/Integrated Technology
Kenton City School District

I think one of the things that might be holding the school districts back might be the teachers and administrators thinking, "How do we bring this in successfully?" [Inventionland has] done a phenomenal job of setting up the 9-Step Method that you can follow. We literally were trained a week before we taught it and I walked in very comfortable… The materials are fantastic. The support system was great. Every time I called, I got an answer within a day. It was fantastic, so please don't be intimidated by taking this course on. Be excited about it because it's awesome, and it's going to change your kids."
Eric Stoudnour
Chemistry Teacher
Altoona Area School District

The training was hands-on and engaging. It let us see firsthand what the kids will experience. I can't wait to see all of the ideas that our students come up with."
Ben Barrett
Technology Education
Valley Grove School District

At the first of the week, a few of us thought we knew everything we needed to know and the others were nervous to even touch the machines. By the end of the training, those who thought we had the answer learned new skills and tricks to make what we were already doing easier and faster. The rest of the group became excited and no longer nervous, and they were jumping in and asking questions. By the end, I believe we now have the proper knowledge to adequately train the students we have now and in the future."
Michael Ritchie
Cleveland High School
Attended the 3 Day Maker Technology Training

This training is amazing. It takes what you do, or don't, know and enhances your skills. The trainer was so easy to work with because he implemented his knowledge of the equipment and programs, and he "dumbed" them down so that I could understand the language of the equipment." 
Anne Person
Cleveland High school

This workshop was probably the best I've been to in years. It was hands-on, engaging, and I left with multiple resources that I can and will actually use in my classroom."
Bethany Bostic
Rappahannock County Elementary School
Want to learn more about Inventionland® Education's professional development programs?
Let us show you how our Professional Development courses can help teachers become inspirational leaders for a new generation of inventors and innovators!