Did you know that Inventionland Education offers a wide range of Professional Development options? Discover the various workshops we offer, from immersive, 3-day sessions, to all-day, half-day, and 2-hour workshops.
Looking to Add an Innovation Lab® for your School?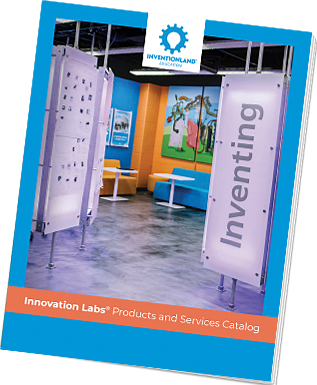 We're hard at work in several new projects, including the Montoursville Area School District, who took advantage of a PAsmart grant to advance high-quality CS and STEM education and professional development.
To schedule a consultation, and for more information, download our complimentary Starter Kit.
Invention Contest Excitement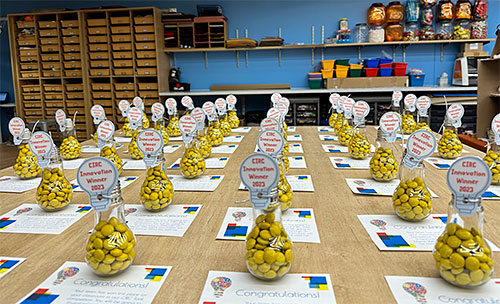 Most recently, the Seneca Valley Middle School had 292 students participate in their school contest. They had 14 teams and 42 winning students qualify for the regional contest that will be held at Inventionland Education headquarters later this Spring.
We assisted in school level invention contests for Ligonier Valley High School, Grove City Middle School, Highlands Middle School, and Burgettstown High School.
Schedule your Virtual or In-person Tour of Inventionland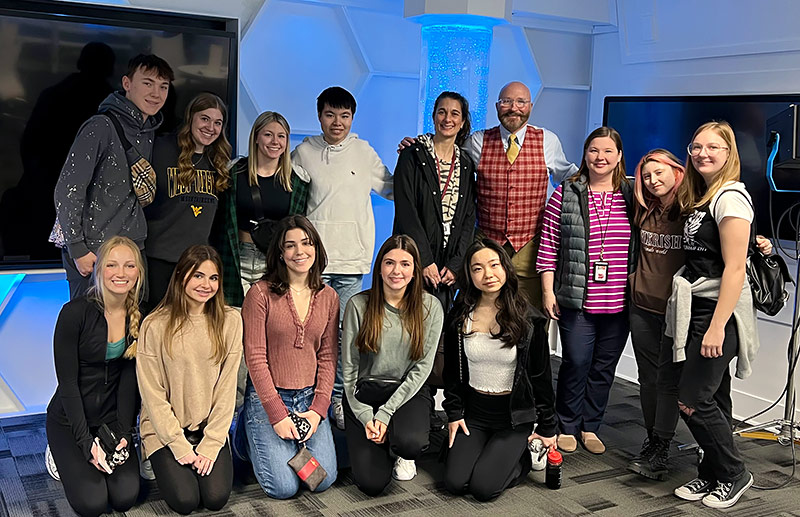 Did you know thatInventionland, one of the world's largest invention factories, hosts group tours? Here is group from a Junior Achievement club that recently toured.
If your would like to more information or to book a tour, contact Victoria.
Is it Time to Renew your Innovation Curriculum License?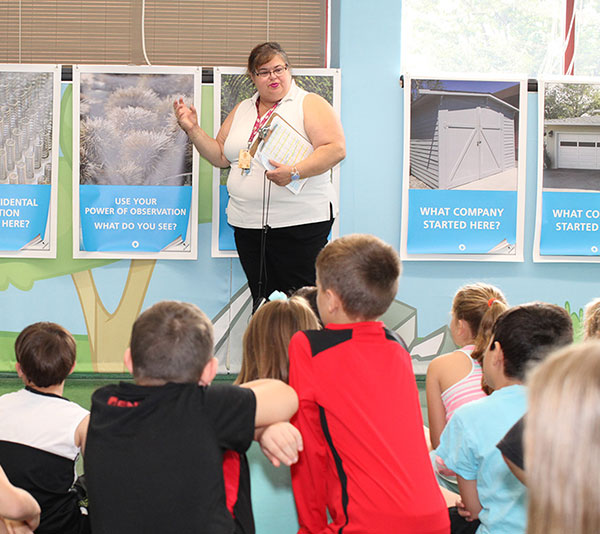 If your school or district is up for their K12 Innovation courseware renewal, simply contact Nathan Field, our Executive Director. 
We have several new modules that are sure to inspire, engage, and improve student outcomes.
Looking to Add an Innovation Lab® for your School?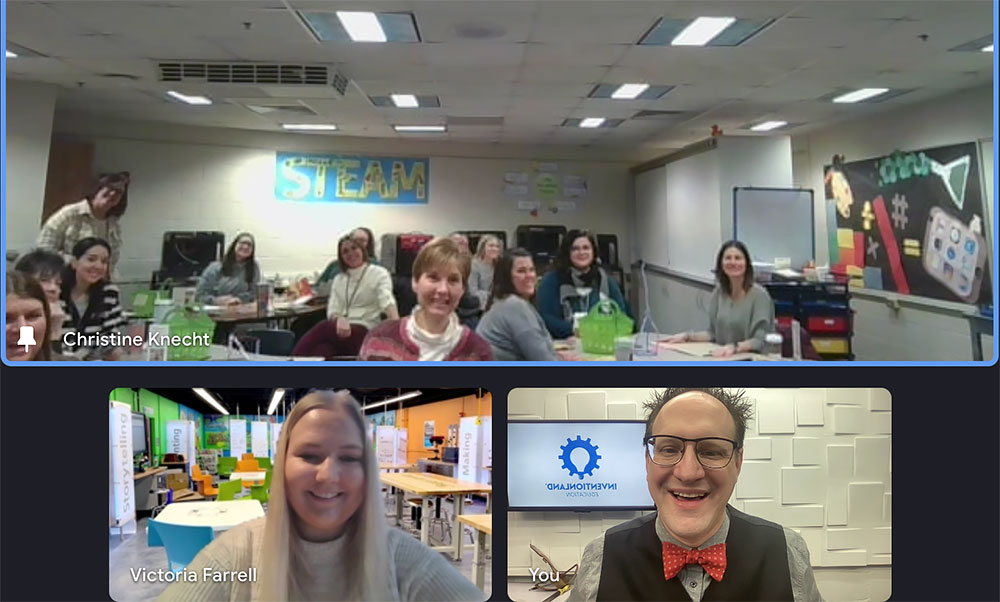 Our Day of Innovation PD is great for in-person or virtual training. Here is a photo of a group of elementary teachers from Whispering Meadows Elementary School in Fort Wayne, Indiana.
The PD that we offer gets rave reviews from all over the country.
"This workshop was probably the best I've been to in years. It was hands-on, engaging, and I left with multiple resources that I can and will actually use in my classroom." – Bethany Bostic, Rappahannock  County Elementary School


Have an Idea? We'd Love to Hear from You.
Some of our very best ideas come from educators like you. If you have something you'd like to share, or an idea on how we can make our curriculum, projects or professional learning even better, please drop us a line.

"Students are on a mission, they are explorers… they are building their confidence. To me, we want to build up kids for life, not tests." – George M. Davison, Founder and CEO of Inventionland