Transform Classrooms and Underutilized Spaces into Immersive Learning Environments.
Our award-winning Innovation Labs® Design Services team at Inventionland Education works with you to re-imagine and bring to life imaginative and stimulating spaces. It's perfect for immersive learning and inspiring creativity.
Customized design plans and services based on your unique needs and budget
Working in complete partnership with district and classroom staff, our Innovation Labs® Design Services team can help you reinvent your space and ensure your needs are met every step of the way. We provide the resources and expertise to convert any existing space into an immersive environment.

Before and After Elementary School

Before and After Middle School

Before and After High School
Watch the Time-lapse Lab Construction Video
Our Innovation Curriculum is the Perfect K-12 Cross-discipline STEAM Toolbox
Educators now have the tools to feel confident about preparing the innovators and inventors or the future.
A fun, hands-on approach to inspire creativity, teamwork and a growth mindset .
Students often see problems in need of better solutions. There's no better way to encourage entrepreneurship and innovation — and to build courage and resilience — than to give students a safe place to explore, fail forward and succeed.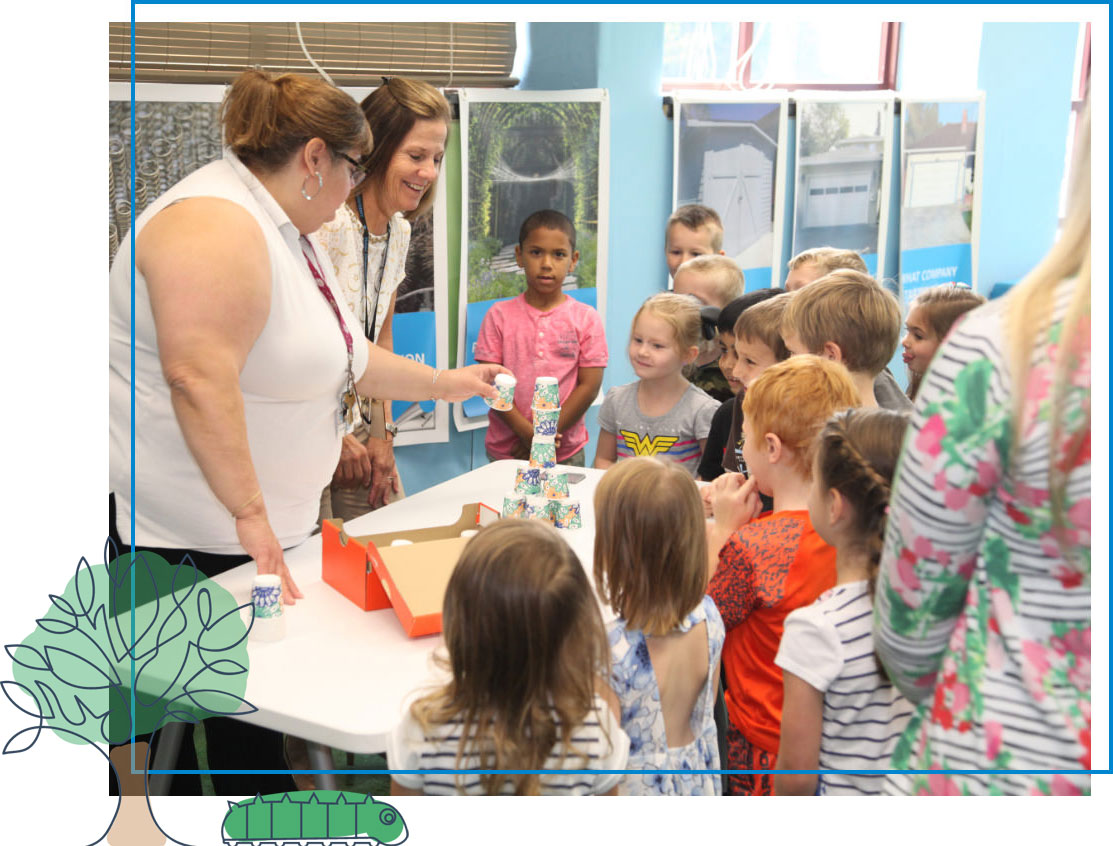 Elementary School
At the K-5 grade level, educators will be able to:
Deliver teacher-directed, developmentally-appropriate lessons and activities
Easily customize lesson plans and activities based on classroom

 

interests and supplies available
Align each lesson plan and activity to real-world careers
Introduce and practice the inquiry process as well as observation and presentation skills, using IE's proprietary 9-Step Method
Tap into young students' natural instinct to tinker and problem-solve
Keep students encouraged with the help of Chipper Cloud, our courseware mascot
Middle School
At the K-5 grade level, educators will be able to:
Easily flex between teacher-directed and self-directed lessons depending on student and class needs
Easily customize lesson plans and activities based on individual or small group interests
Follow the same 9-Step Method with multiple simultaneous project teams'
Prepare students for the real world with a focus on real-world careers for career readiness
Deliver the course as core curriculum, an elective, core supplement or club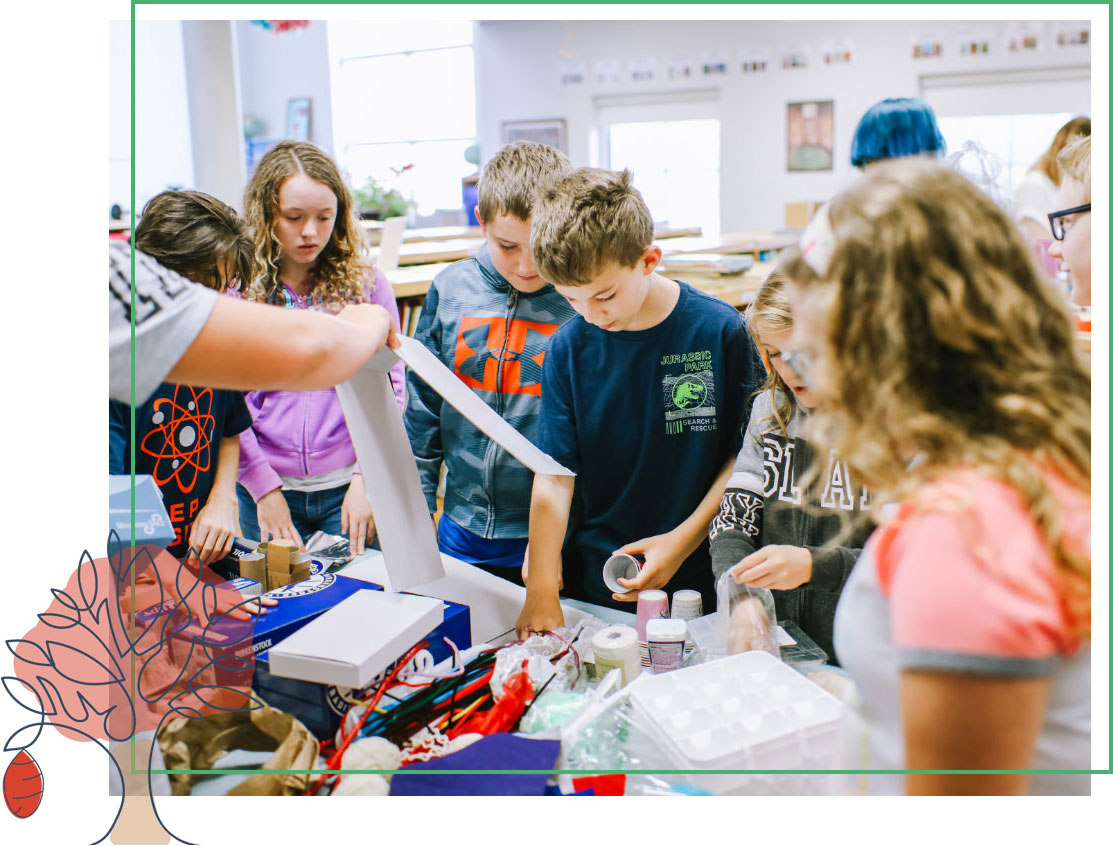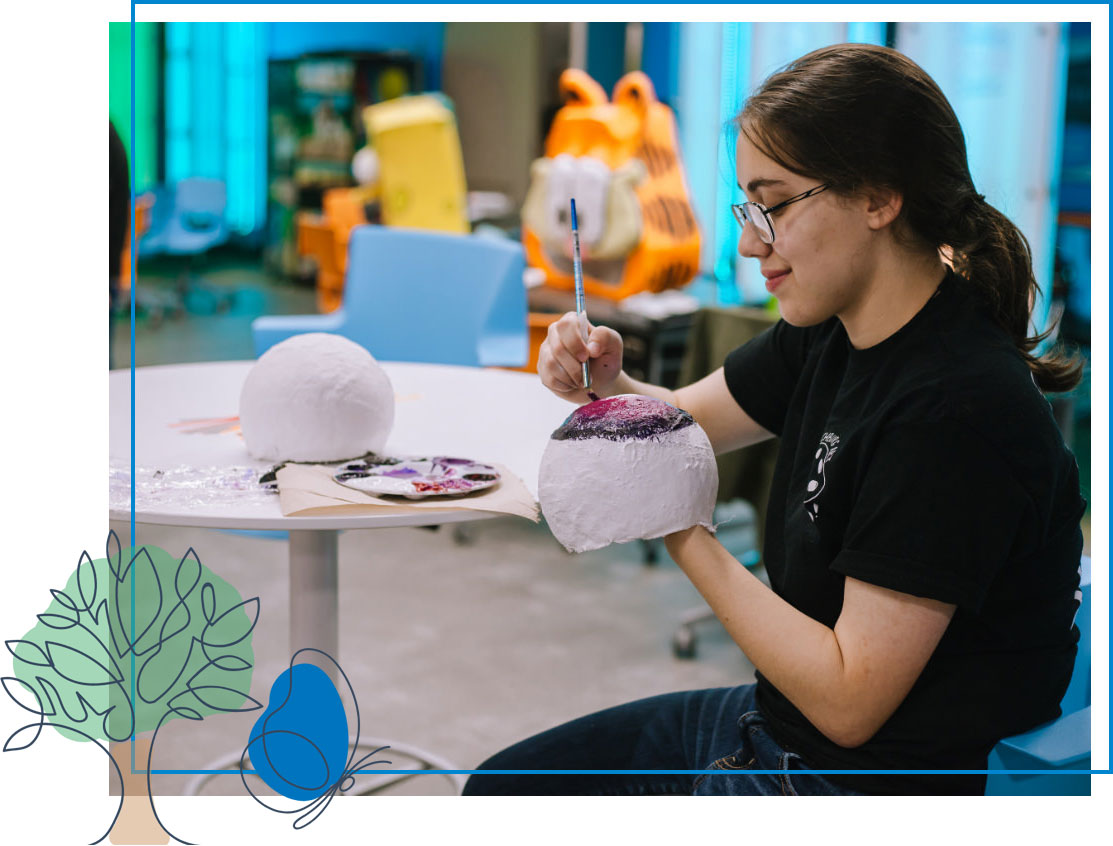 High School
At the 9-12 grade level, educators will be able to:
Deliver the courseware as self-directed lessons and easily switch back to teacher-directed as needed
Deliver the courseware as self-directed lessons and easily switch back to teacher-directed as needed
Follow the same 9-Step Method with multiple simultaneous project teams
Prepare students for the real world with a focus on real-world careers for career readiness
Deliver the curriculum as core curriculum, elective, or club
Deliver the curriculum within the instructional core over a semester or academic year