Inventionland®Spaces Stand Out in $51 Million Campus
Berkshire Local Schools debuted their new $51 campus on August 9th, 2022, with a ribbon-cutting ceremony and over 2,000 people in attendance.
The new PreK-12 school was built on the grounds of the Kent State University – Geauga campus through a unique partnership that provided 33 acres on a 99-year lease at the cost of $1. 
The new 204,000-square-foot school takes the place of three older schools in the area and puts the new pre-kindergarten through 12th grade all under one roof. There are four distinct wings for Pre-K through kindergarten, elementary, middle school, and high school students. 
A unique aspect of the campus is the 13 immersive themed areas designed, produced, and constructed by the Inventionland®Education team.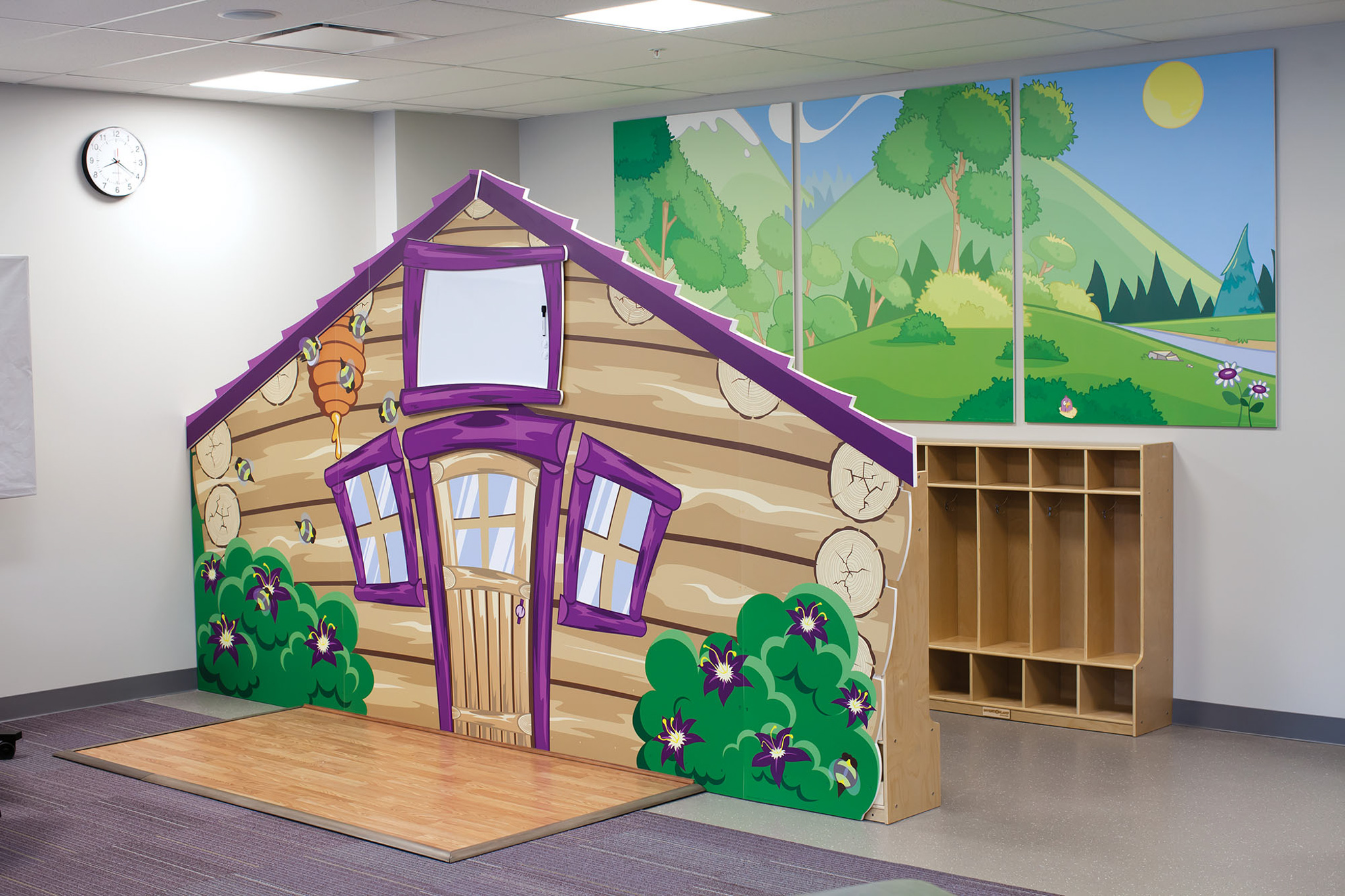 This includes Creativity Cabin locker cubbies for PreK and kindergarten students.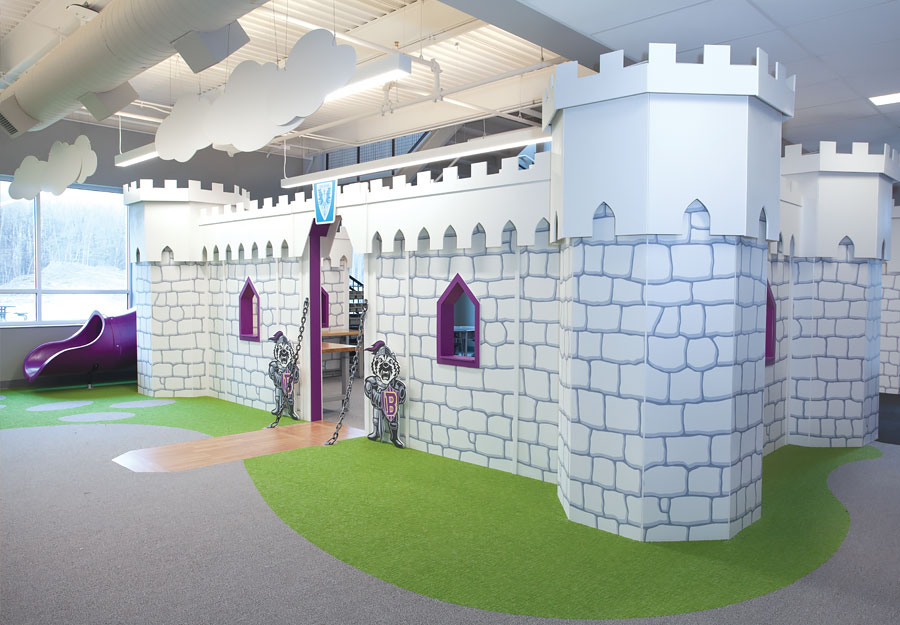 First and second-grade maker spaces include Inventalot™ Castles, complete with slides.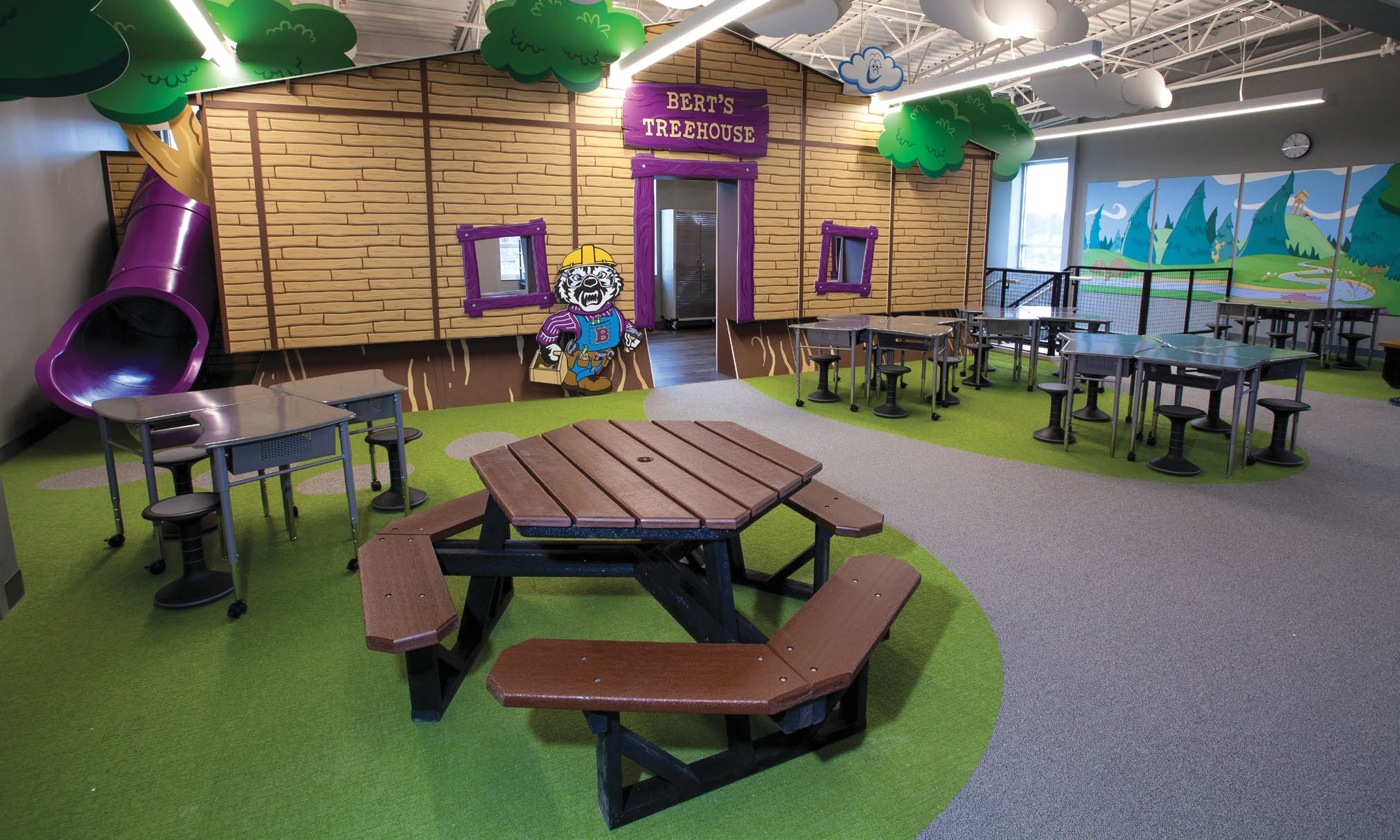 When students arrive at their third and fourth-grade maker spaces, Chipper's™ Treehouse will inspire creativity.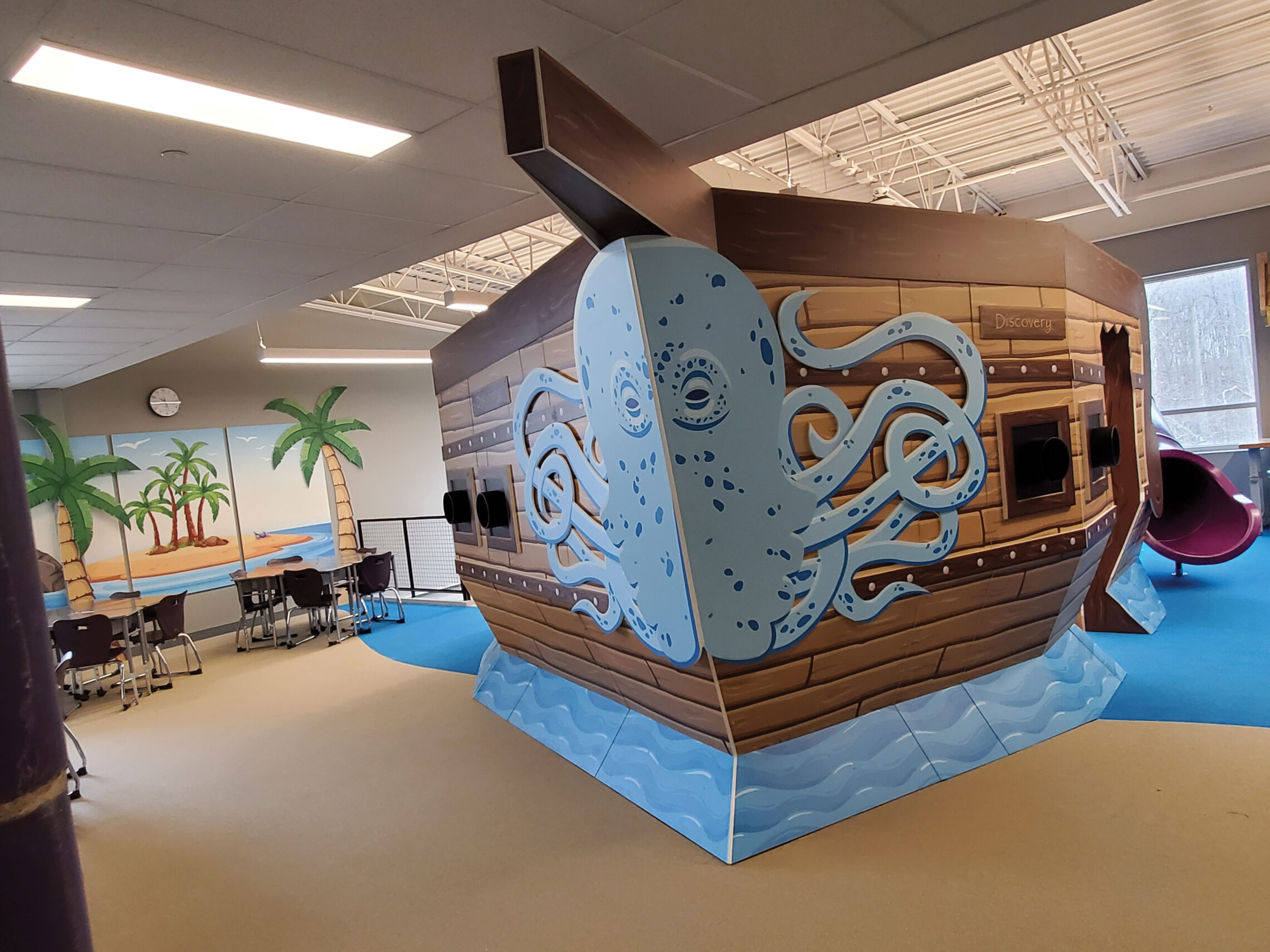 Inventionland®Education developed Discover™ Pirate Ships for fifth and sixth-grade maker spaces.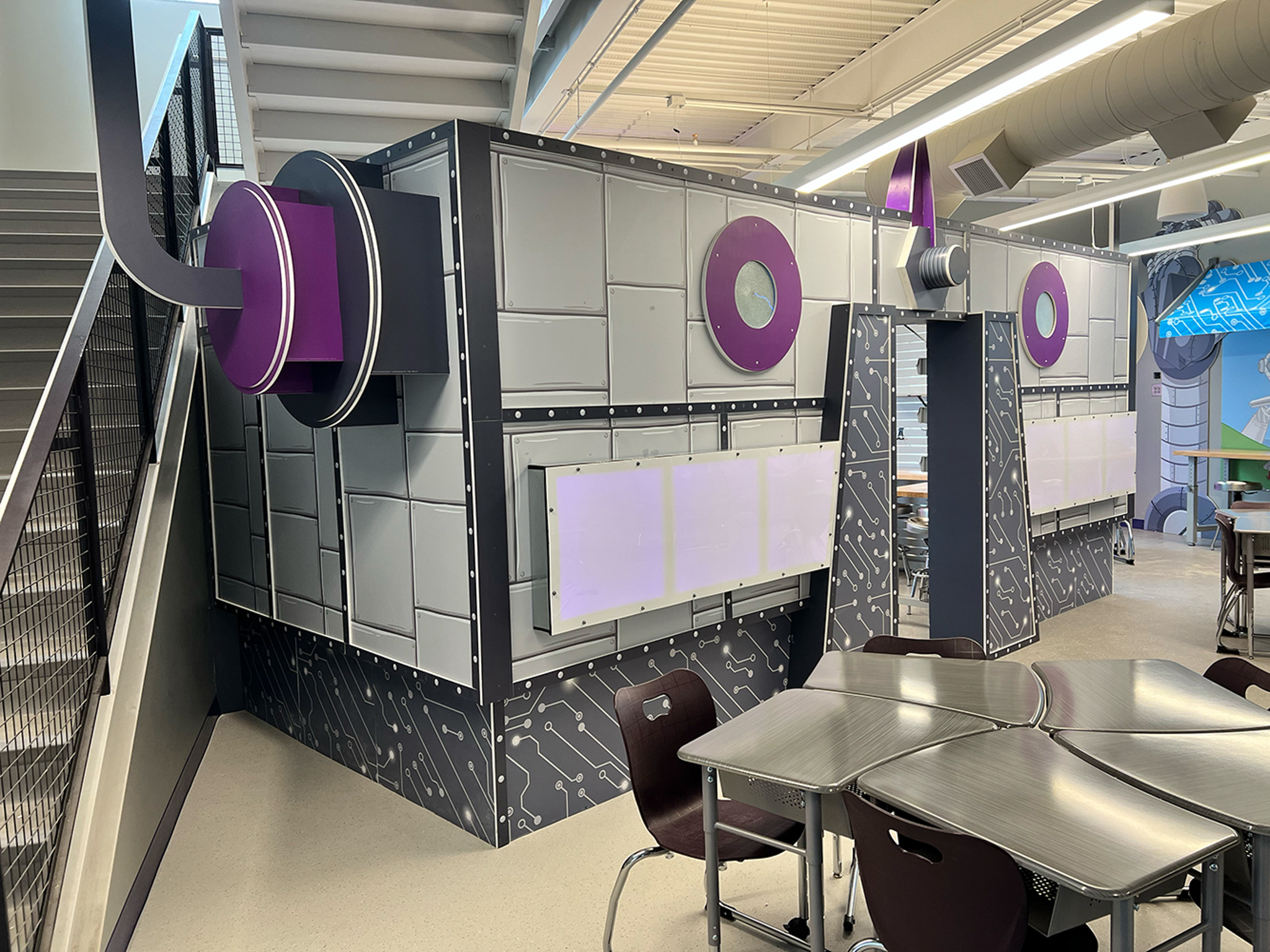 Inventron™ Robot spaces will help foster creativity for seventh and eighth-grade students.
And high school Innovation Labs® utilize a Sci-fi/Space Fantasy theme, complete with modern wall art and Stonehenge™ Dry-erase Light Panels.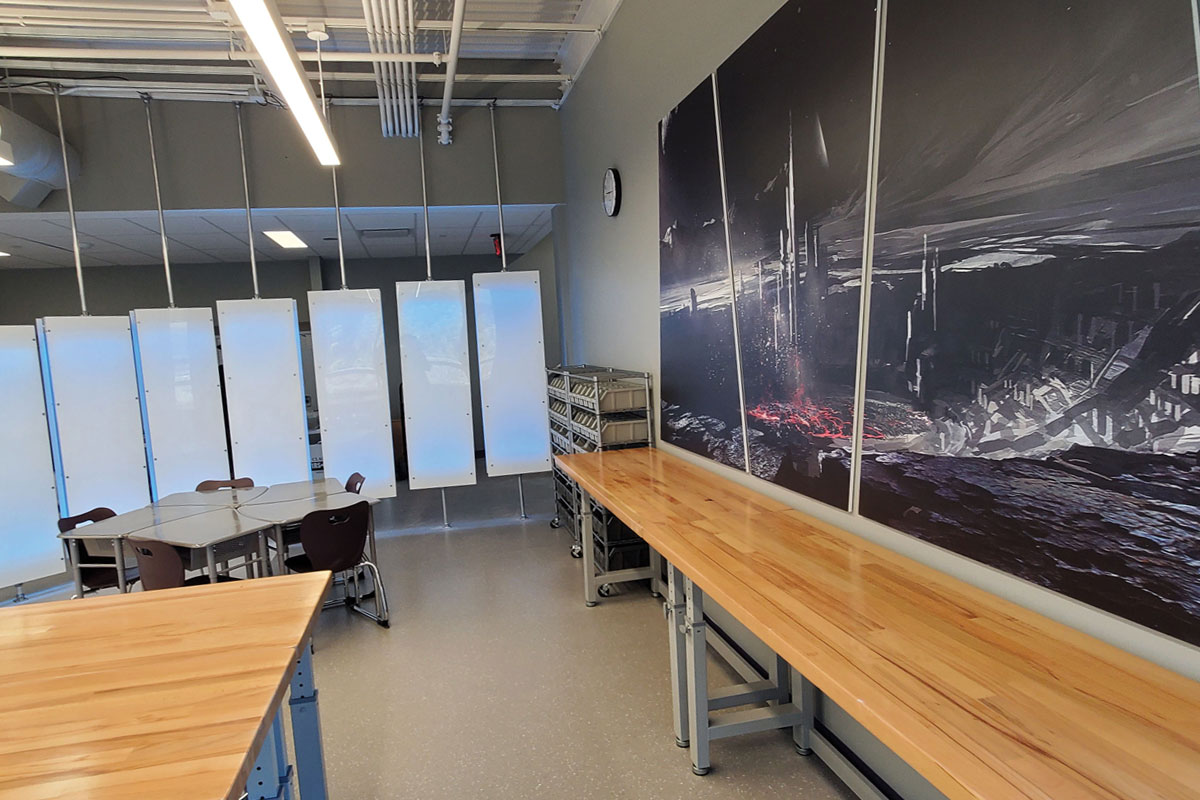 According to Berkshire Local Schools Superintendent John Stoddard, the Inventionland®Education spaces work hand-in-hand with their overall philosophy. 
"The concept behind the maker spaces and Innovation Labs® ties in perfectly with our project-based learning approach," explains Stoddard. "We want our learners to understand how the ideas we teach work, instead of just memorizing and repeating facts. It's a more integrated, comprehensive approach to bringing multiple disciplines into play, much like real-world works," Stoddard concludes.
For more information on Innovation Labs®, don't hesitate to contact Inventionland®Education Executive Director Nathan Field at 1-800-371-6413 or connect via our contact form.  You can also request our Innovation Labs™ Starter Kit.