We've Just Completed Our Largest Installation To Date at Berkshire Local Schools in Burton, Ohio


These photos are from the latest Innovation Labs® and immersive maker spaces we created. There are 13 rooms in all. Ask us how we could help you reimagine your school spaces, whether it's a remodel or a new school.


Schedule Professional Development Today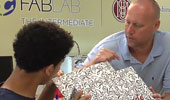 Inventionland Education offers a wide range of professional learning options, from fully immersive 3-day programs, to workshops and specially-designed training.
We'll work with you and your staff to deliver engaging and meaningful programs that will give you more confidence in the classroom.
Our New Maker Technology Module is Now Live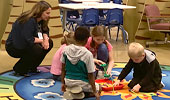 See how easy it is to learn about maker technology in our new course module. You'll be creatively inspired to engage even more with your students. This module has been updated and is now live in your portal. Take a look and let us know what you think and put your knowledge to work.
Take 10% off on Back to School Maker Supplies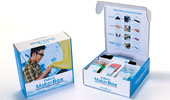 Simply place the code
B2S-10
to your purchase order and we'll automatically take 10% off your entire order. Choose from a wide variety of offerings, including maker kits and materials, posters, merchandise and clothing. It's everything you need all in one place.

Receive Your Complimentary Innovation Labs® Starter Kit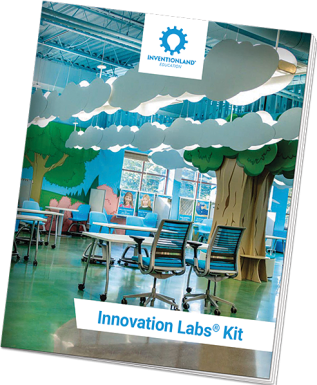 Your kit includes:
Portfolio Catalog of Lab Design Options
Lab Design Video Links
Before and After Examples
Immersive Learning Spaces White Paper
Design, Construction and Install Steps
Your starter Kit also includes a complimentary consultation with one of our project managers

Have an Idea? We'd Love to Hear from You.
Some of our very best ideas come from educators like you. If you have something to share, or an idea on how we can make our curriculum better, please drop us a line.

"Students are on a mission, they are explorers… they are building their confidence. To me, we want to build up kids for life, not tests." – George M. Davison, Founder and CEO of Inventionland