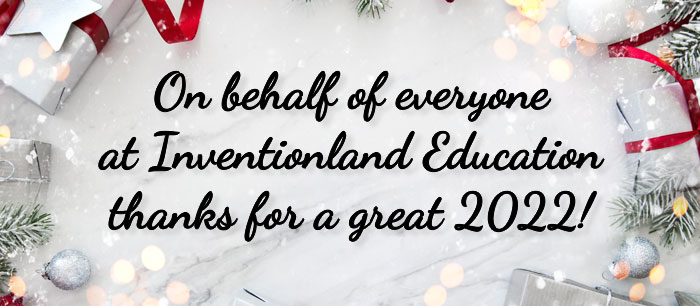 Project-based Learning Activities
We're constantly adding PBL activities, including these festive projects for the holidays.
Take a look, and enjoy.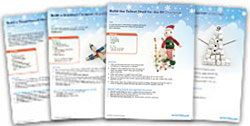 Holiday STEM-based Challenges are Available
Build a Gingerbread Man Trap Challenge
Build a Snowball Catapult Challenge
Build the Tallest Shelf for the Elf Challenge
Build the Tallest Snowman Challenge

Get 2023 Off to a Great Start. Schedule Professional Development Today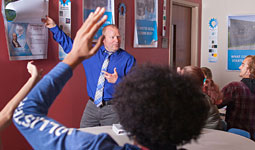 Inventionland® Education offers a wide range of STEM-related PD that incorporates PBL, Innovation, Maker Space Technologies and Topical Workshops. Help your teachers excel in the classroom.
Don't Forget to Apply for your Innovation Grant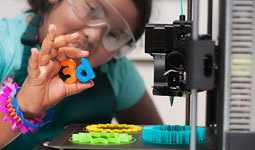 This school year, we're awarding up to
$1 million
in Innovation Grants, and we've expanded the program to include our custom immersive Innovation Labs®, Professional Development and K12 Innovation Curriculum.
STEMM Opportunity Alliance has officially launched at the White House Summit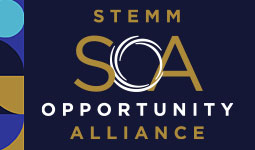 Inventionland® Education is proud to be one of the companies supporting STEMM education in underserved communities. The alliance is committed to bringing over $1.2 billion in existing, ongoing, and new work and investments to help us drive toward a more equitable and inclusive STEMM ecosystem.


Some of our very best ideas come from educators like you. If you have something you'd like to share, or an idea on how we can make our curriculum,m, projects or professional learning even better, please drop us a line.

"Students are on a mission, they are explorers… they are building their confidence. To me, we want to build up kids for life, not tests." – George M. Davison, Founder and CEO of Inventionland®