Hear what former Grove City Middle School students say about our Innovation Course now that they're in High School. Hint: you're making a big impact.
Join us for the Berkshire Local Schools Ribbon-Cutting Ceremony on August 9th in Burton, Ohio

Explore and Schedule our Professional Development!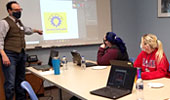 Did you know that Inventionland Education offers a wide range of PD options, from fully immersive 3-day programs, to workshops and specially-designed training. "…This workshop was probably the best I've been to in years. It was hands-on, engaging, and I left with multiple resources that I can and will actually use in my classroom". — 
Bethany Bostic
–
Rappahannock County Elementary School
Inventionland Education Featured in EdWeek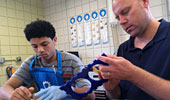 Gain unique insight in specially-curated content by both EdWeek and Inventionland Education. See how creative learning spaces and content can make a big difference in introducing innovation to your classroom and students.
Need Maker Supplies? Order Online Today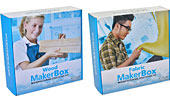 Inventionland Education offers a wide variety of maker kits for just about any situation. Take a look at all our offering in our store. You'll be inspired, and your students will be able to complete their assignments with the help of these maker sets and tools.

Have an Idea? We'd Love to Hear from You.
Some of our very best ideas come from educators like you. If you have something to share, or an idea on how we can make our curriculum better, please drop us a line.

"Students are on a mission, they are explorers… they are building their confidence. To me, we want to build up kids for life, not tests." – George M. Davison, Founder and CEO of Inventionland