A pair of middle school students from Grove City Middle School in Pennsylvania recently signed a licensing agreement after winning their invention contests using the Inventionland curriculum. While we're not quite ready to announce all of the details, this is a solid example of the incredibly creative and worthwhile work that comes directly from students, with the help from their teacher mentors. Look for more exciting developments in the weeks and months to come.

Innovation Grant Deadline is December 16th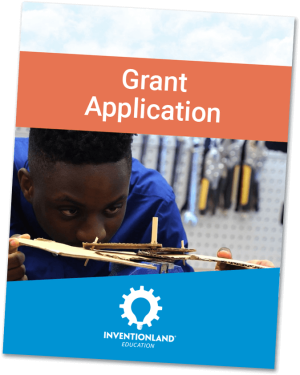 We've expanded our Innovation Grants during the Fall cycle to include immersive Innovation Labs® and our Professional Development programs, as well as our K-12 Innovation curriculum. We're awarding up to $1 million, but act soon because grants may be limited. For more information, click the button below.
Inventionland Education Earns Project of Distinction Award for Berkshire Local Schools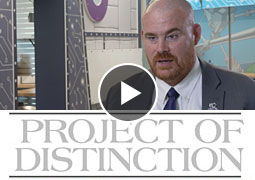 After completing the largest installation in history at the new $51 Berkshire Local Schools' campus, Spaces4Learning magazine awarded Inventionland Education a Project of Distinction award. Get an inside look at the amazing new spaces and how they fit into Superintendent John Stoddard's vision for project-based learning.
PD Offerings Now Included in Innovation Grants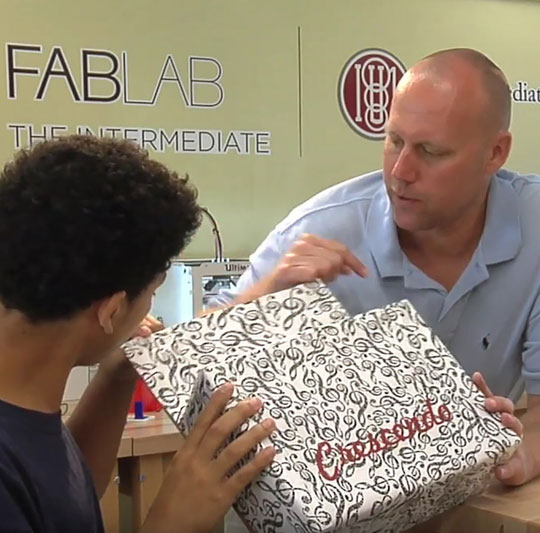 Our latest grant now includes our Professional Development. You may be able to secure discounts on any of our offerings, including our STEM Day of innovation when you purchase 15 hours or more. We also offer a wide variety of topical and custom workshops. Here's a small sampling of what's available.
3D Printers
Laser Cutters
Vinyl Cutters
Prototyping with Cardboard
Logo and Package Design
Video Production
Stop Motion Video
Molding and Casting
"This workshop was probably the best I've been to in years. It was hands-on, engaging, and I left with multiple resources that I can and will actually use in my classroom." – Bethany Bostic, Rappahannock  County Elementary School
Fall Invention Contests Take Center Stage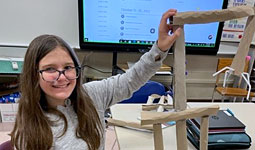 Highlands Middle School Contest
Middle school students from Highlands School District competed in their school-level invention contest at the end of October. Six groups of students competed against each other and presented their ideas virtually to the judges from Inventionland Education. After the groups presented, the judges deliberated and chose "The Sugar Depo" presented by Jayson and Adam as the winning invention!  "The Sugar Depo" is a device they created that helps deposit sugar into your coffee cup quickly and efficiently.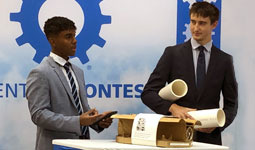 The Kiski School Contest
High school students from The Kiski School traveled to Inventionland to compete in their school level contest this November. Three groups of students competed against each other and presented their ideas to a panel of judges. The judges deliberated after the presentations and decided on "Narwhal Adventure" presented by Noah and Ico as the first place winners! The "Narwhal Adventure" is a new type of underwater scooter that can be used hands free and includes a replaceable oxygen tank.
20% Holiday Savings on our Teacher Resources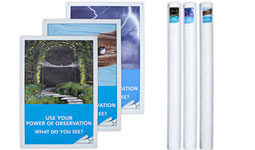 Inventionland Education offers a wide variety of teacher resources, including maker charts, posters, maker kits and maker boxes. And now you can save 20% during the holidays. Take a look. You'll be inspired, and your students will be able to complete their assignments with the help of these maker sets and tools. Simply enter the code HOLIDAYS in your purchase order to receive your 20% savings.


Have an Idea? We'd Love to Hear from You.
Some of our very best ideas come from educators like you. If you have something you'd like to share, or an idea on how we can make our curriculum,m, projects or professional learning even better, please drop us a line.

"Students are on a mission, they are explorers… they are building their confidence. To me, we want to build up kids for life, not tests." – George M. Davison, Founder and CEO of Inventionland