Transforming Classrooms with Inventionland®Education: Quick, Affordable, and Stunning Makeovers
In the ever-evolving landscape of education, the physical environment of a classroom plays a vital role in optimizing the learning experience. A dull and uninspiring classroom can hamper students' creativity and engagement, while a well-designed space can ignite their curiosity and motivation.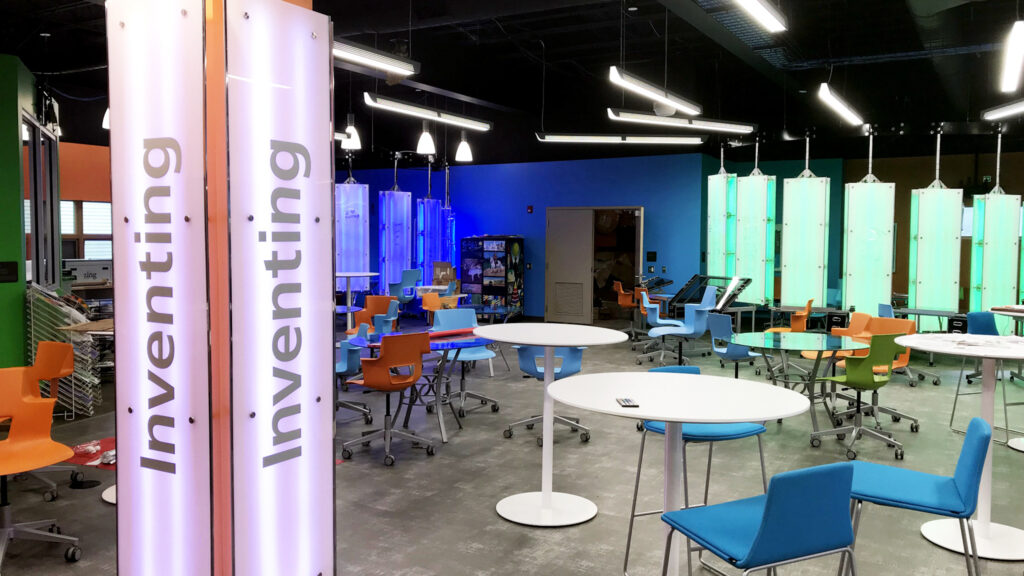 Inventionland®Education provides a groundbreaking solution that allows schools to quickly transform their classrooms into vibrant, inspiring havens of learning through stunning environments using dry-erase L.E.D. light panels, and customized wall art installed quickly and inexpensively.
Gone are the days of outdated, mundane classrooms that fail to capture students' imagination. Inventionland®Education brings a fresh perspective to the learning space by offering an array of innovative and visually appealing environments that invigorate the environment and enhance the educational journey.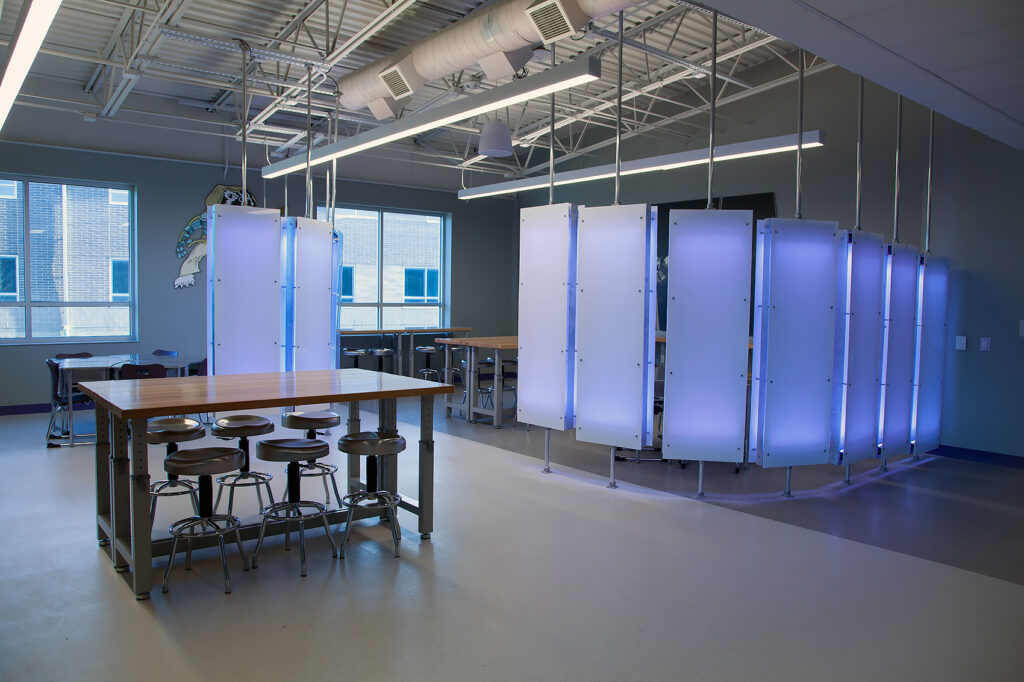 One of the standout features of Inventionland®Education's offerings is the speed and ease of installation. Traditional classroom makeovers can be time-consuming and disruptive, often requiring extensive renovation work that disrupts learning. In contrast, Inventionland®Education's environments are designed with efficiency in mind, allowing schools to revamp their spaces without causing unnecessary interruptions. Educators can quickly witness their classroom's transformation, injecting excitement and anticipation into the learning environment.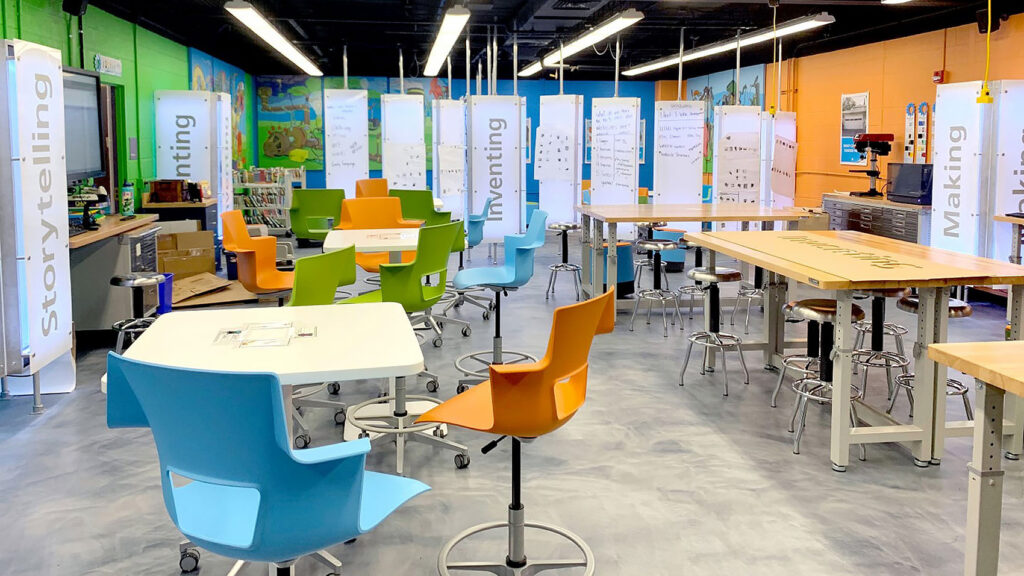 Affordability is another crucial factor that sets Inventionland®Education apart. Tight budgets often limit schools' ability to create visually appealing and inspiring classrooms. However, Inventionland®Education's solutions are crafted to be cost-effective, making it possible for educational institutions to access high-quality environments without breaking the bank. This affordability ensures that schools of all sizes can provide their students with a dynamic and captivating learning atmosphere.
The impact of a well-designed classroom on student performance and engagement is proven. Studies have shown that students in aesthetically pleasing environments are more focused, motivated, and eager to participate in class activities. By partnering with Inventionland®Education, educators can witness an immediate shift in their students' attitudes towards learning, as the transformed space fosters a sense of belonging and excitement.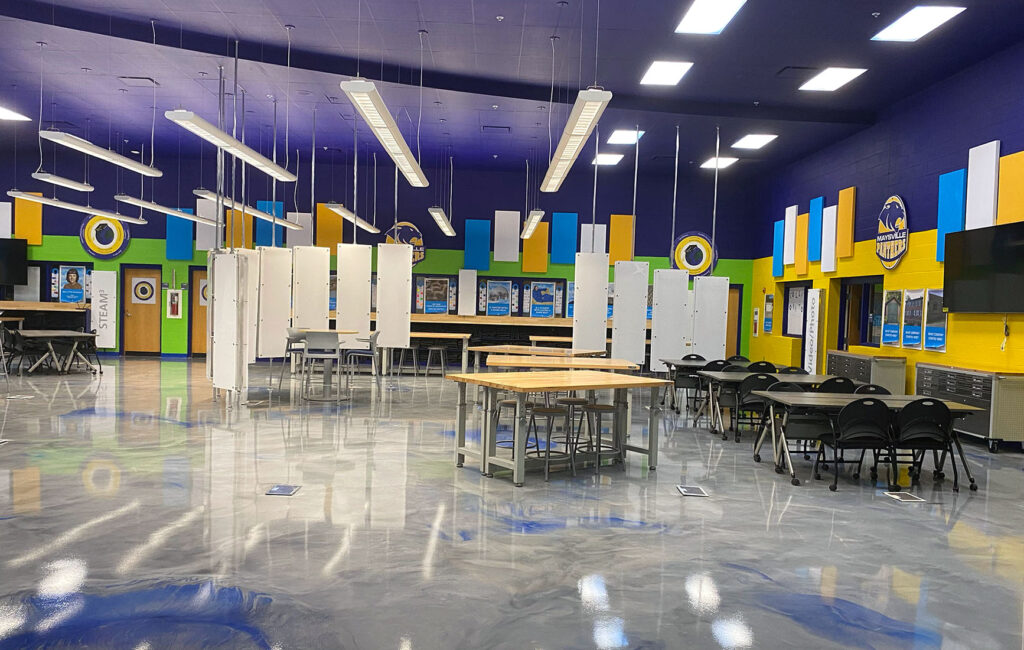 Inventionland®Education offers a game-changing solution for schools looking to revolutionize their classrooms. With environments installed quickly and inexpensively, educational institutions can effortlessly create stunning learning spaces that inspire teachers and students. The blend of innovation, efficiency, and affordability makes Inventionland®Education's offerings a must-have for schools striving to provide an exceptional educational experience.
Embracing this transformative approach not only elevates the classroom's physical environment but also nurtures a culture of creativity, engagement, and enthusiasm that paves the way for a brighter future.
View Our Before and After Flip Book ›