Work with Meaning is Work Worth Doing
By George Davison, Inventionland®Education Founder and CEO
Inventionland®Education was founded by the belief that a curriculum centered around innovation and inventing would play a big role in preparing our K-12 students for the real world. It's something we've mastered for over 30 years with actual inventors at our Inventionland®headquarters, successfully helping thousands of innovators bring their products to market.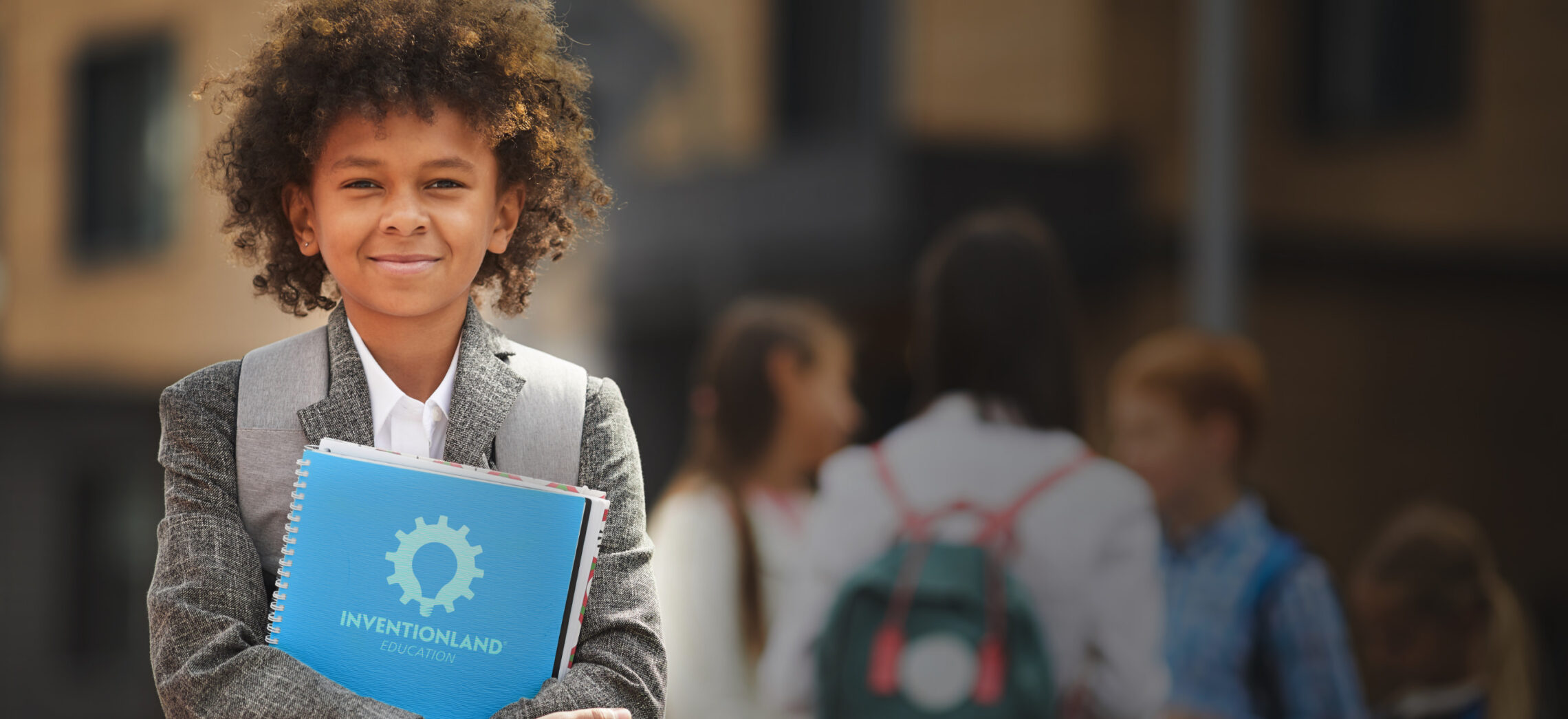 Bringing a STEM and STEAM-aligned curriculum and having the option to pair it with our Innovation Labs® design provides a unique opportunity to teach innovation to students. This is one of our primary beliefs – that "work with meaning is work worth doing."
That's why it's our custom to give innovation instruction to the K-12 students of every town where we conduct lnventionland Education. Our courseware and Innovation Labs are shaped from Inventionland's proprietary 9-step method and we've studied it extensively using scientific methods.
The first step toward integrating innovation is using our five senses; sight, sound, smell, taste and touch. In this way, we can recognize challenges and problems, or as we call them, "opportunities to do good."
As we conduct the observational analysis of ourselves and learners doing innovation, we make continuous improvement to our courses.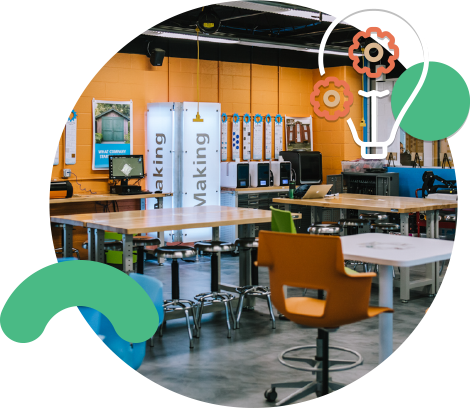 We do this by visiting schools, holding invention contests, and taking learners and teachers on in-person and virtual tours of lnventionland. Our work is immersive and integrated based upon our experience and the 9-step process.
At the outset, our Board wanted dramatically impact K-12 students and teach them the crucial skills of innovation at an early age. We tested this work with educators and students, using several local schools as a laboratory.
This included schools near our corporate headquarters in Pittsburgh, including the Seneca Valley school district, the
Leechburg school district, the Washington County alternative school and many more schools in Pennsylvania and Ohio.
Our Board generously furnished the vast majority of the funds for this project, and seeing the proof of concept in the schools satisfied the Board on the overall soundness and dramatic difference this had with educators and students.
The Board concluded that such an important endeavor proved that an experienced private enterprise could leverage experienced innovators from world-class companies, and developed both innovation courseware and immersive and engaging Innovation Labs designed by Inventionland.




As the CEO and Founder, this "giving back" has become a passion of mine, preparing our next generation of innovators to learn and master the skills of inventing in a way that was never done before.
As we continue our national expansion, we've invested millions of dollars to support this new hands-on approach to preparing our students for tomorrow's world today, which ironically turned into a national TV program that airs on the Discovery network and the Science channel. These video and podcast episodes also play a role in expanding our innovation learning by hearing from the biggest companies in the world talk about innovation and reinforce the skills needed by students as they continue their journey of innovation.
Today, I couldn't be more proud of the impact Inventionland®Education is having with educators and students alike, and we're committed to expanding the program to schools not only in the U.S., but also internationally.
And a big part of that is because we truly believe that "work with meaning is work worth doing."
Drop us a line to let us know how you think we're doing.